I'm all about saving energy and when it saves you money too? Well, that's just a win win. Today I'll share my five easy tips to save energy, and put a little change back in your pocket.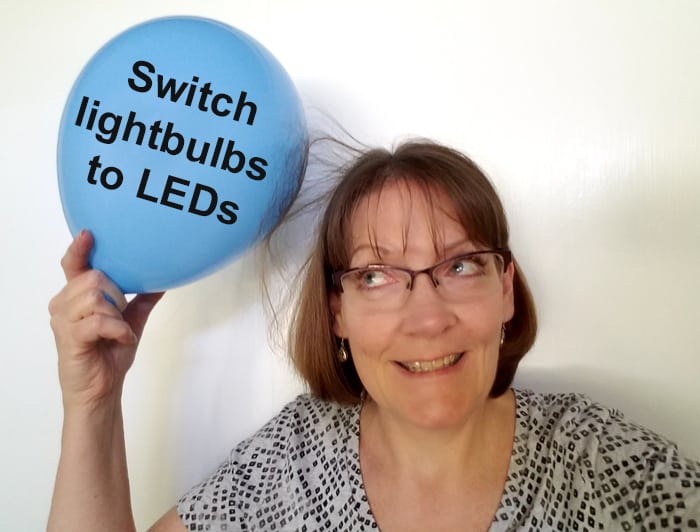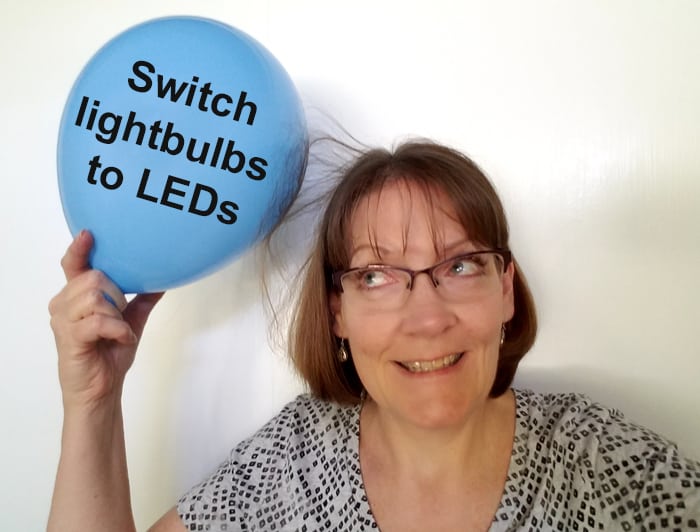 It's good to be goofy and not take ourselves to seriously. This picture reminds me of being a kid and doing this with every balloon I held until I was a teen. Get in on the action and share your goofy photo and join the hashtag fun with #DoYourThing and #LetsGetCharged.
If you've been around here for any length of time you know I like to save money, heck that's why I'm a DIY blogger. But there are lots of things you can do yourself (DIY) to save energy and save you money at the same time.
And living in California I'm proud that we've been at the forefront of so many energy innovations. There are many ways to save energy and help keep our air clean too. To learn even more ways please visit Energy Upgrade California.
5 Steps to Save Energy
First up and the easiest step to save energy, lots and lots of energy, is to switch all your old light bulbs to LED bulbs. When we renovated our kitchen it was a must to use LED. Ten incandescent bulbs at 40 watts would eat 400 watts of electricity. With LED bulbs we use only 65 watts in the kitchen.
Up Second and something we do a lot is an easy way to cool yourself and your rooms before you resort to running the A/C. I'm talking about ceiling fans (or table fans) to keep your cool. In California it gets hot hot hot in summer and it's tempting to just flip the A/C switch.
We all need to do our part to conserve. Using our fans first we save energy and money all Summer long.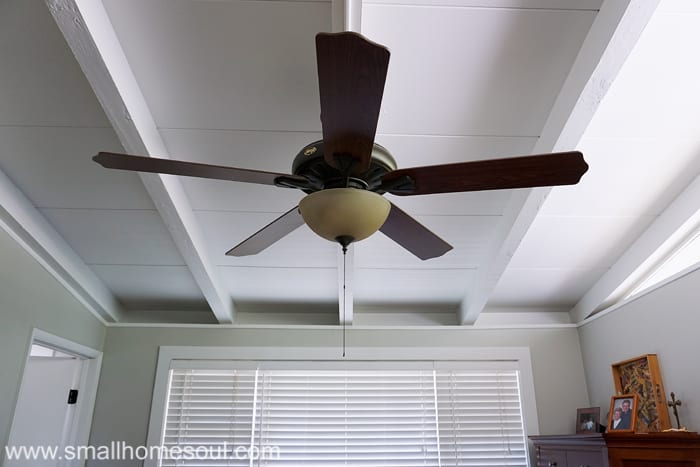 Third is something we all struggle with and that's the never ending electrical cords. We've gone wireless but it sure didn't help the tangle of cords we all deal with. An easy way to save energy is to switch off the power strip when you're not home or when your appliances or TVs aren't being used.
And those phone chargers hanging loose from the socket? Did you know they still use energy even when they aren't charging your phone? Yes, really! Go on, go unplug yours, I'll wait right here until you get back.
Ok, glad you're back just in time for number Four, doing the laundry. I hate doing laundry, anyone else? And it uses a ton of hot water and can drain your water heater fast. It takes lots of energy to heat that water back up for showers and I vote showers over laundry any day.
So, when you have just a lightly soiled load of laundry to do just wash them in cold water. In fact most of your laundry can easily be done in cold water. That's a huge energy saver if you have a big family!
And rounding out with tip number Five is one for the outdoors. For many years we had no lights on our steps and I was always afraid someone was going to fall in the dark and get hurt.
Installing these low voltage light saves our guests from falling in the dark, and it saves energy since you generally don't need too much light for your steps. And the installation was easy; well, it was easy for my hubby 🙂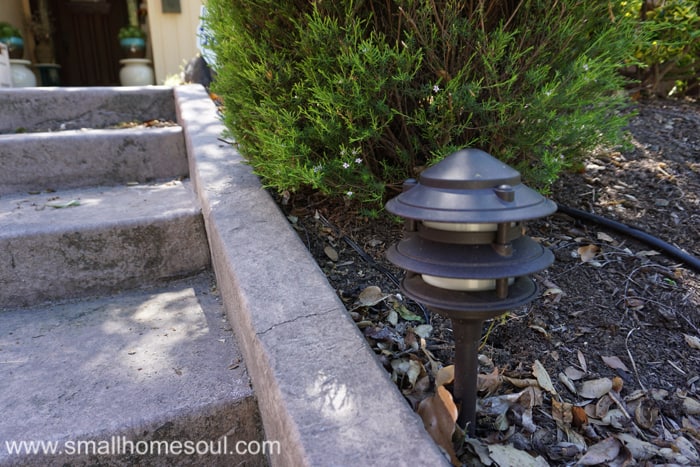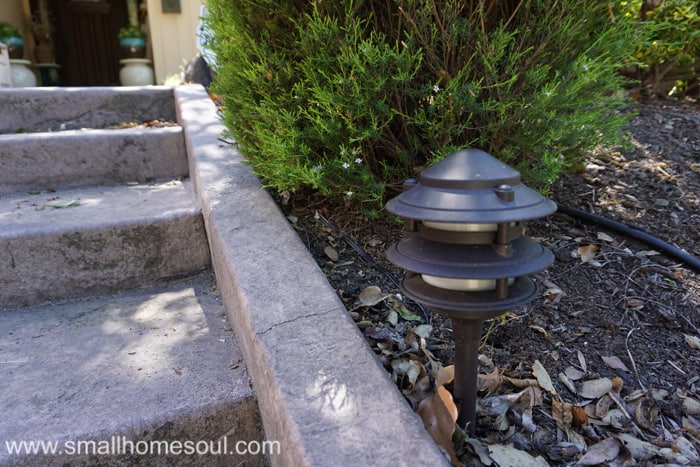 I hope you found all of these tips helpful! Do you have any tips of your own? If so please share them in the comments, I'd love even more ideas to put into practice? Every bit counts and it all means big changes for California.
Pin this list for easy reference.
Are you ready to #DoYourThing and join the movement? Come on, I want to see those goofy selfies 😀