Hi friends, I just dove in to my second project using chalky paint. For me the jury is still out on whether I'm a lover of chalky paint. It's all the rage right now, and I want to give it a good go before I make a firm decision if it's for me. But it's fun to experiment so I'm enjoying the process.
The first time I used chalk-type paint was when I Updated an Old Nightstand. This time I used a mix to make my own chalky paint from paint I already had.
I know I've mentioned my blogging tribe to you guys before. One of our members is Leann, the Diva of DIY. She and her cohort Terri contacted us about a group project using her new Diva of DIY Chalk Mix. Of course we're always up for a group project so we said yes! The other great projects are linked up below.
This post contains some affiliate links for your convenience. You can read my full disclosure here.
Chalky Paint Makeover Supply List
Your list might vary slightly
1 Cup Latex Paint – Blue
1/2 Cup Latex Paint – White
Stir Sticks
Chalk Mix powder
Measuring Spoons
They mailed us each a sample of the chalk mix, and some of the finish wax to check out. The mix up is easy, 1 cup of paint, 4 Tbsp of Diva of DIY Chalk Mix, 2 Tbsp of Hot Water. That's it so I got busy mixing.
I used some paint I had mixed up and left over from my Painted Seagrass Rug. It dawned on me that this is the second side table I've painted blue. The first one was the Mid Century Modern Table I made over with Milk Paint. The next table I paint will have to be a different color 🙂
I found this table at a garage sale as they were about to close. I got it and the mid century modern table together for $15 🙂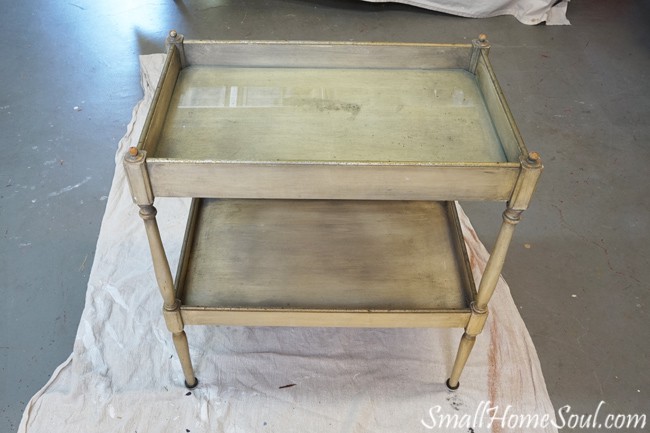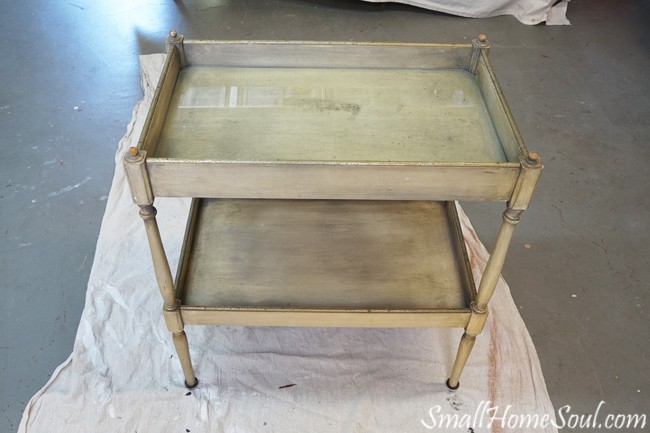 If you look close you can see rusty nail heads on the rounded sections below. They appear to be wood but they are actually metal.
They were covered in crud and needed some attention! After I removed the metal bars I set aside the tiny nails and grabbed some Brasso and got to work. First I used a cloth and when that didn't go very fast I pulled out the steel wool. I finished the cleanup with a magic eraser which really buffed and shined them nicely. The metal still has some tiny etched spots I couldn't get off but it looks loads better than where they started.

After I mixed up my chalky paint I let it sit a bit for all the particles to dissolve. This Diva of DIY Chalk Mix blended and applied beautifully.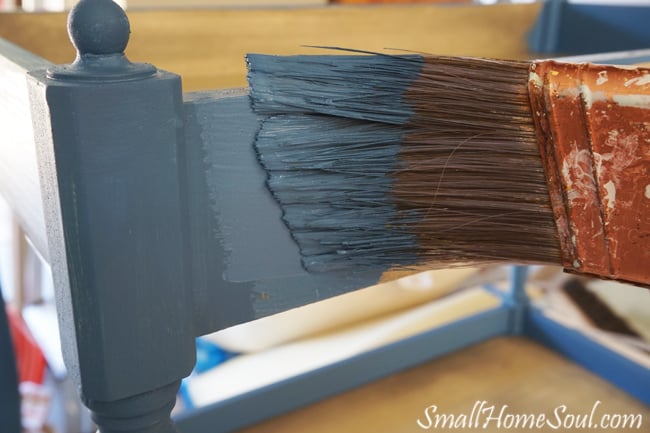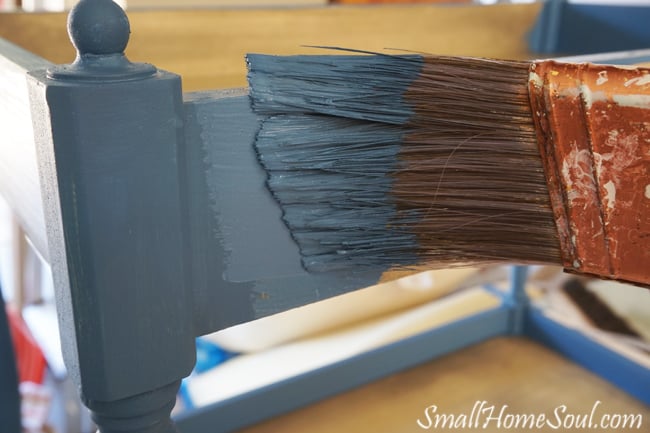 While the table was drying I used more of the chalk mix to make chalky paint for the inside of the shelves. I used the same paint I used on the French End Table, and our TV Console. It's called Snowbound by Sherwin Williams.
When the blue chalky paint dried I gave it a light sanding overall to get that silky feel that everyone in chalky paint land raves about. I didn't distress the table, however, because I don't have the guts to do that yet 🙂
After the table was sanded and wiped down I painted the center of the two shelves. I taped off the sides with Frog Tape and applied two coats of white chalky paint to the shelves.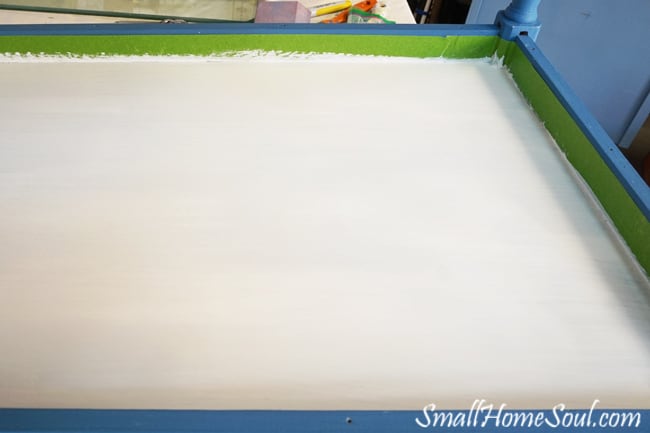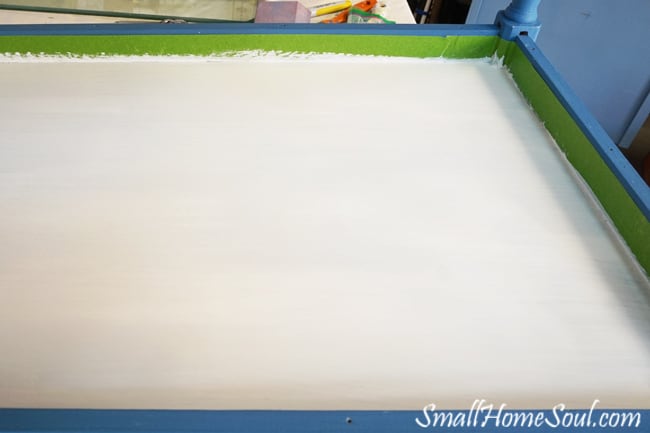 Next came the sealing; I decided to seal it with Hemp Oil. I've never used hemp oil on furniture before but my friend Lisa at The Purple Hydrangea uses it for all her Milk Paint projects and loves it. I love the look; it enhances the color as well as the feel of the paint. Just read up on the cure time if you want to use it for a bench or chair.
With the table was fully sealed I put the glass on the shelves. The glass has a slight green tint but you can't really tell once it was in place.
Here's a before closeup. You can see how beat up it was, and what the bars used to look like.
And the after with the shiny chrome bars. I even sanded the tips of the tiny nails with 220 grit sand paper to make them shiny again.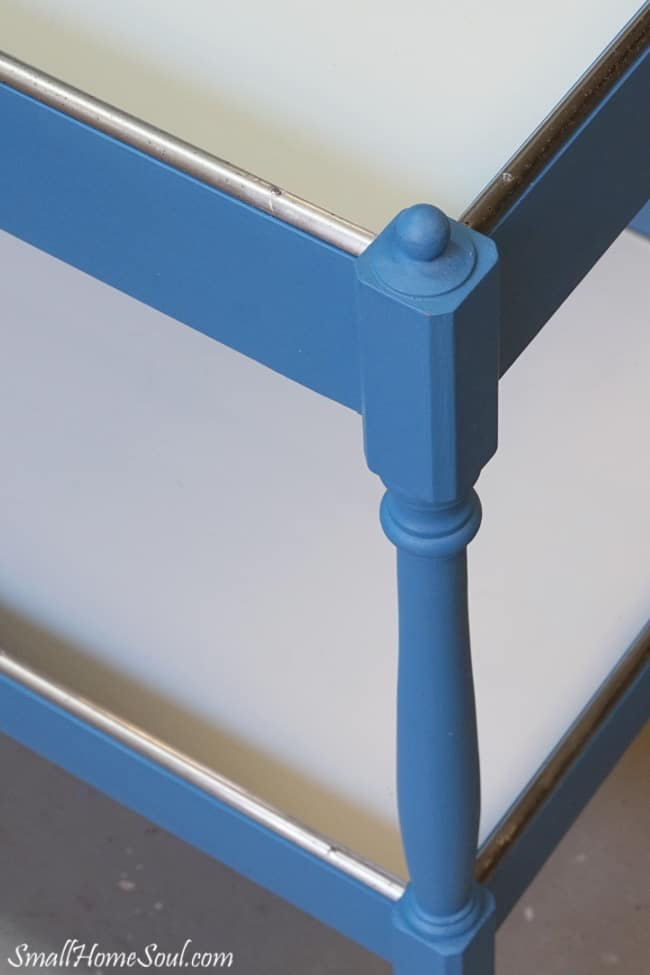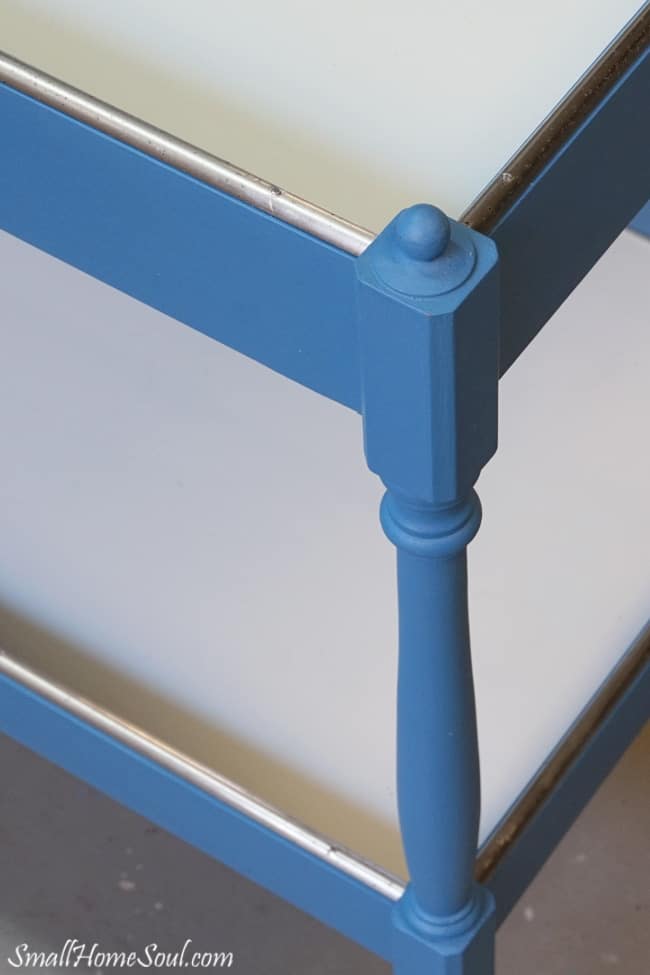 Ahh, all ready for the Sunday morning newspaper and a light breakfast 🙂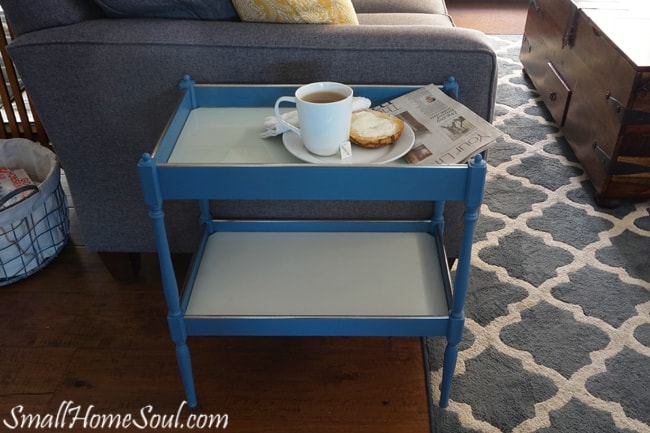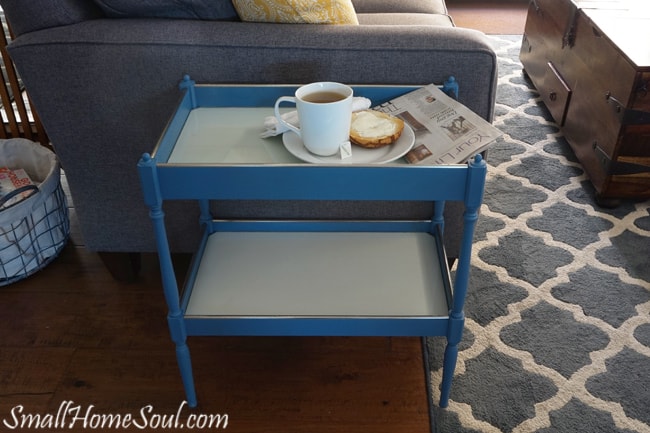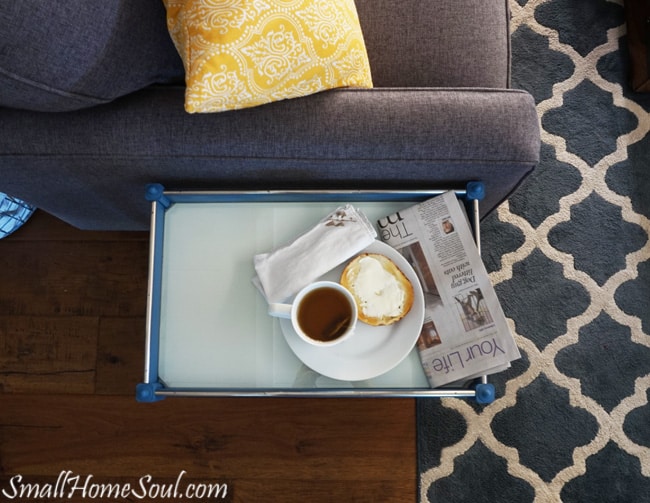 Don't forget to Pin it!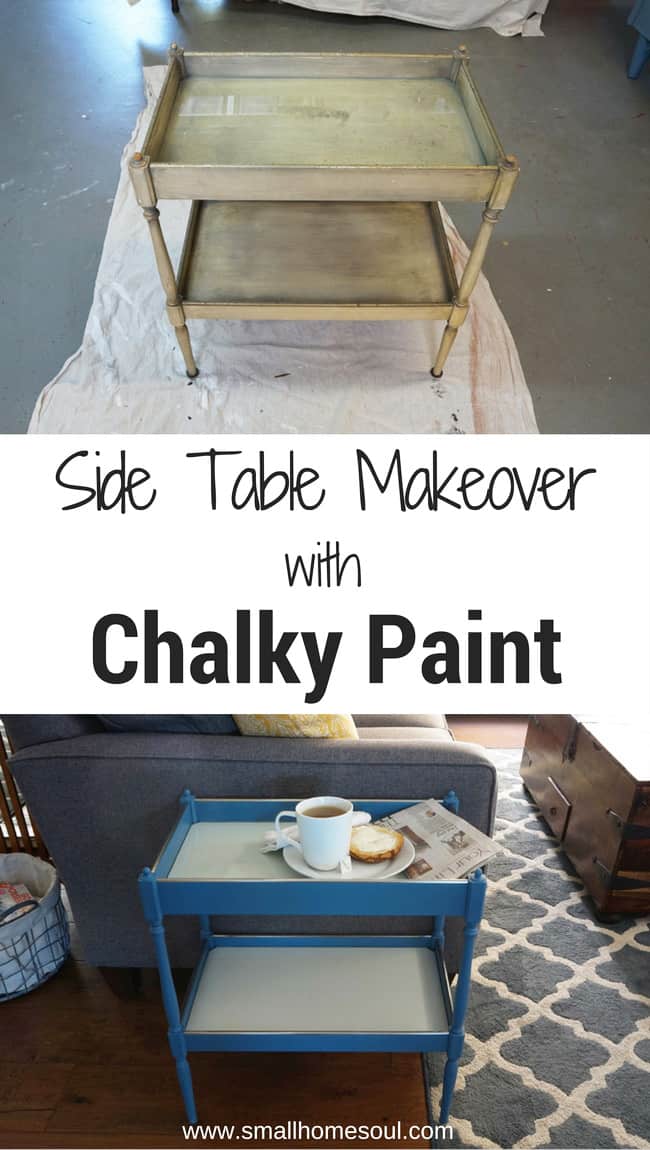 Don't forget to check out the other great Chalky Paint projects using Diva of DIY Chalk Mix below!