After a long rainy or snowy winter everyone is ready to cheer up their homes a little. This easy DIY Spring Wreath is just what you need to bring Spring indoors, even if the weather outside isn't quite ready to cooperating.
As I started writing this post it was dreary and rainy so making my diy spring wreath came at just the right time. Our home office seems to be the brightest spot in the house in late winter, even though in deep winter no sun actually hits our house.
So instead of using it as a front door wreath it's going to stay displayed on the handles of our murphy bed so I can enjoy it all day long. And maybe in a few weeks I'll move it to the front door. Maybe.
It's easy to make this DIY Spring Wreath so let's walk through the steps I used to mine mine.
This post contains links to products, if you purchase something after clicking on my link I may earn a small commission (at no extra cost to you).
Supplies for Your DIY Spring Wreath
Let's make a DIY Spring Wreath
Step 1: Paint your wreath form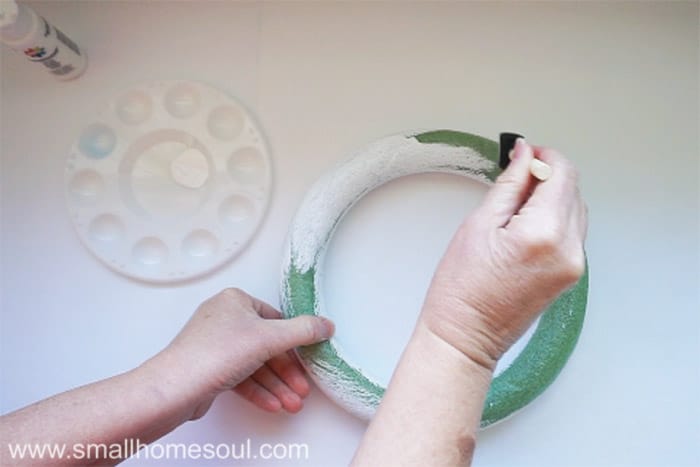 Step 2: Cut the faux flower blooms
Step 3: Wrap the wreath form.
Step 4: Attach the flowers to the wreath.
Now it's time for the flowers. I bought two bunches of flowers but decided that I only needed one. I had to snip the stems a bit shorter.
More Wreaths to DIY
Fall Pumpkin Wreath – Fluffy Winter Wreath
Step 5: Hang and enjoy
To hang your new DIY spring wreath use a length of the paper twist or ribbon and make a simple slip knot to hang it from a wreath hanger, a handle or even a simple nail.
I love how this turned out! The simplicity of the white wreath with texture and interest from the paper twist is lovely. And the bright pop of Spring flowers makes it such a cheery addition to your home decor 🙂
LOVE IT!! PIN IT!!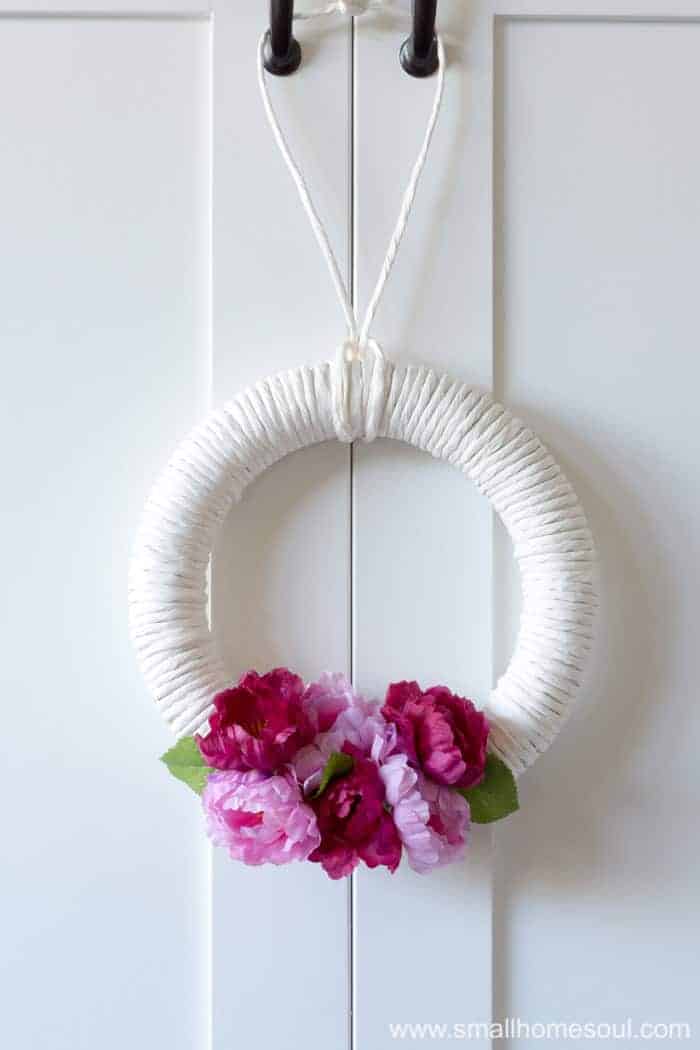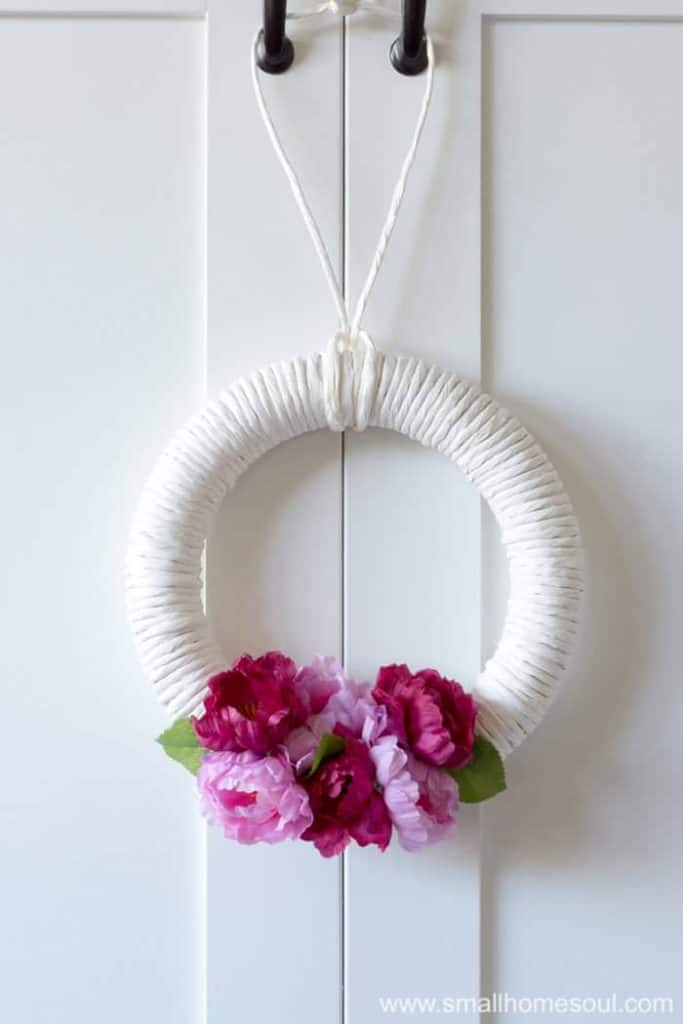 I hope you've been inspired to make your own DIY Spring Wreath (or a project from my blogging friends). What color flowers would you choose for your Spring Wreath?
Happy Spring,
Toni