Do you make your own ornaments? If you don't let me tell you they really aren't hard to do. Like this DIY Tinsel Mini Wreath Ornament that I made this year. Actually I made 3 of them.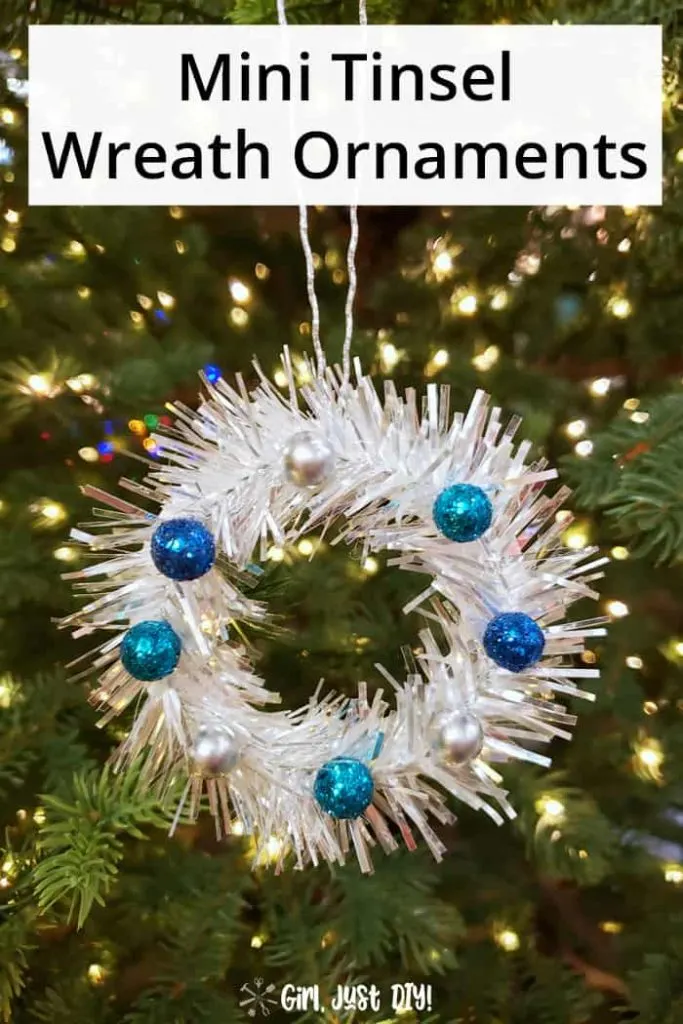 I made them for this year's Ornament Exchange Blog Hop. I love ornament exchanges because you often get an ornament that you wouldn't have made or purchased for yourself.
You can find the hop and all the other ornaments made and exchanged by following this link. There's lots of pretty ornaments for every decor style.
This page contains links to products, if you purchase something after clicking on my link I may earn a small commission (at no extra cost to you). You can read about affiliate links here.
Tinsel Mini Wreath Ornament Supplies
Making Mini Wreath Ornaments
There are any number of ways you can go about making these ornaments. You can use wood rings or bamboo circles. I had bamboo circles I bought at a garage sale that were actually for a drapery decoration.
I have lots of them, like over 40, so I'm trying to find creative projects to use them.
Step 1: Paint the wooden circles
Grab your Pearl Metallic paint and paint both sides of your wood circles. It might take a few coats.
Speed up the drying process with a hairdryer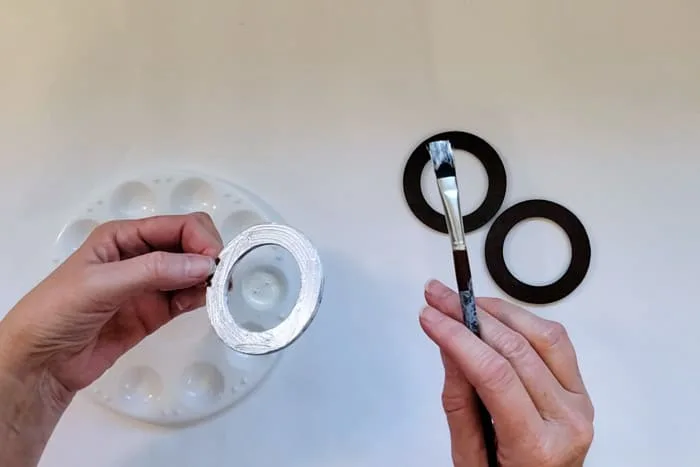 Step 2: Attach the tinsel wire
If you don't have wired tinsel you can do like I did and cut some branches with wire cutters from a silver Christmas tree.
Bend the wire to follow the form of the circle and attach it with hot glue.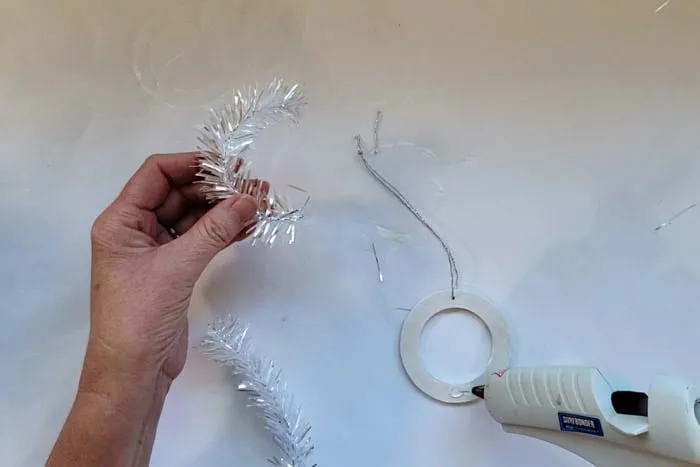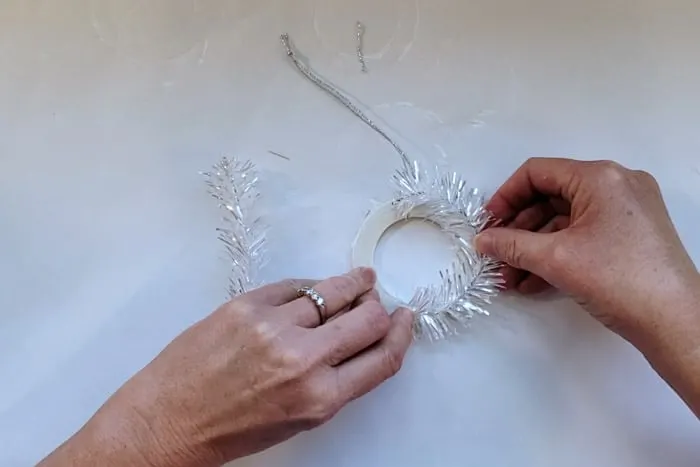 If it's too short to go all the way around cut another piece to fit. Make sure they are facing in the same direction and glue in place.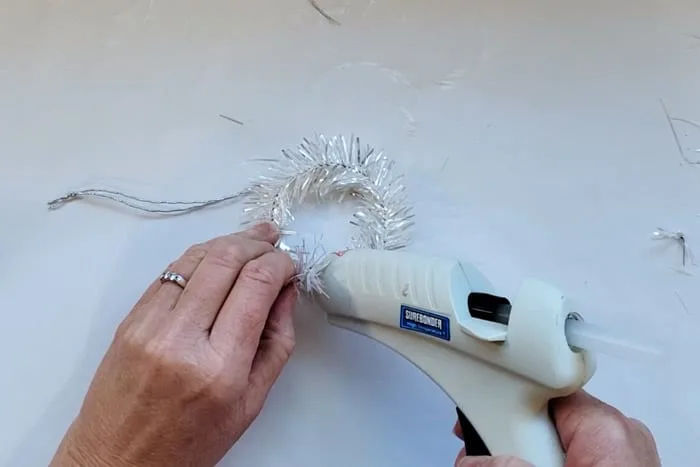 Step 3: Prepare Glitter berries
Snip the berries off the pick with wire cutters.
You might want a few different colors, you choose what you like best.
Attach them to the mini wreath with hot glue.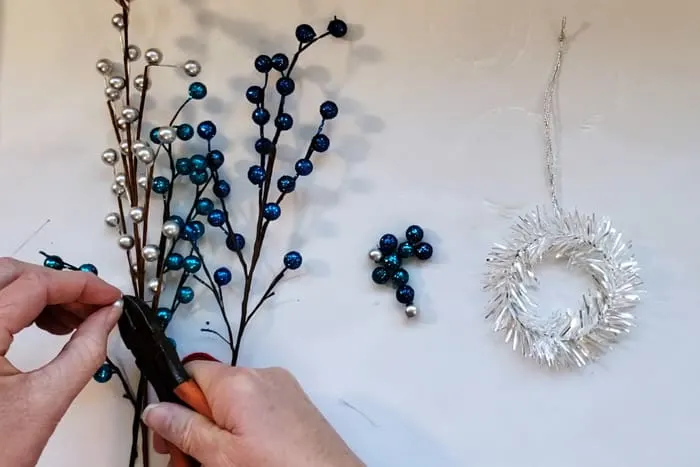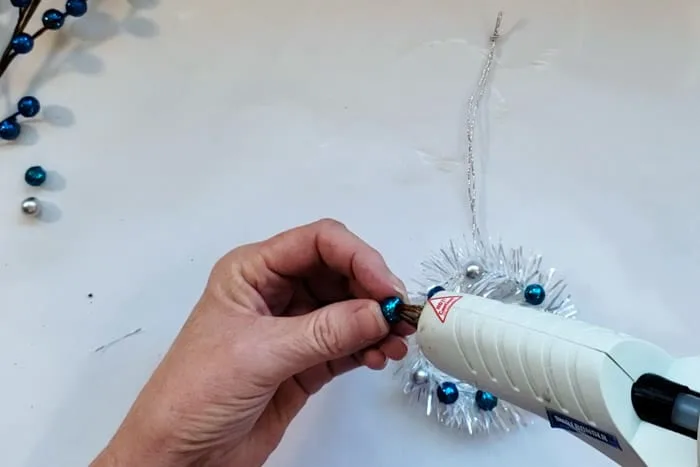 Step 4: Add a hanger to your mini wreath ornament
You might need to add the metallic cord before step 2. This depends on the wood circles you use for your Tinsel Mini Wreath Ornament.
My circles had holes in them already so I needed to slip the cord through the hole before I blocked it with the tinsel.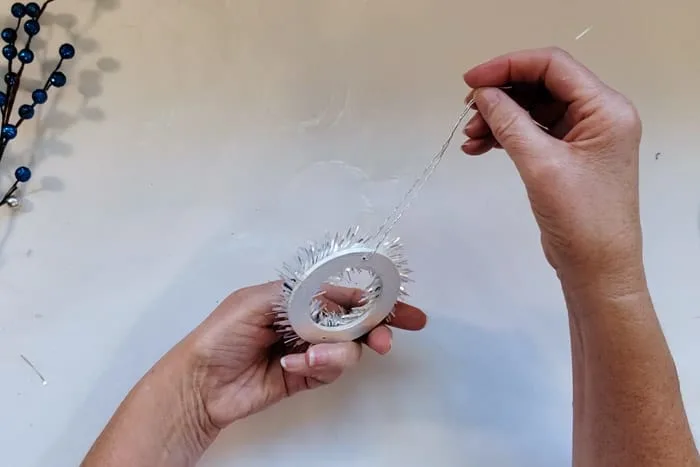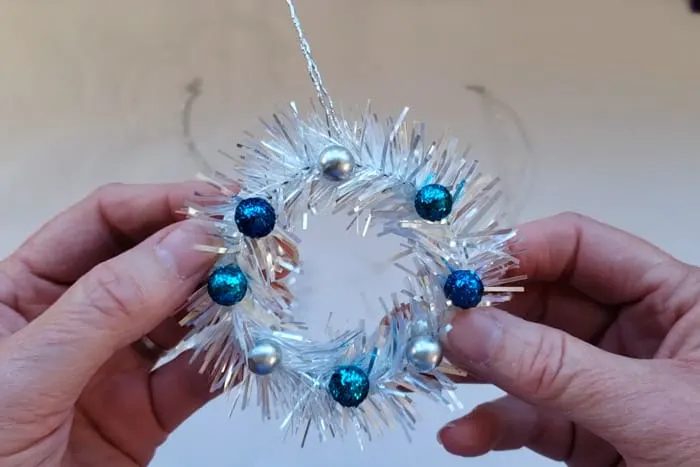 That easy and it's all done. These are so shiny and will really stand out against your Christmas Tree. All three were sent to my blogger friend, because everything is better in 3's.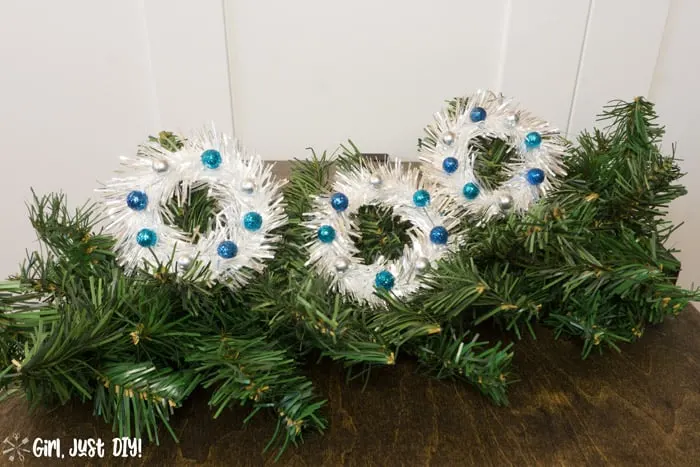 I really hope she loves them as much as I do. She used these glittery berries in one of her crafts from last year and I know she loves these colors.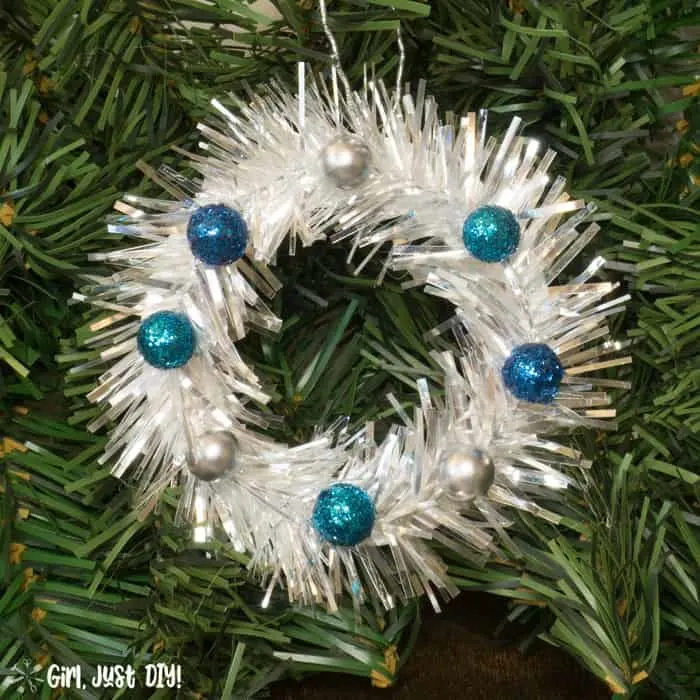 What ornaments have you made lately?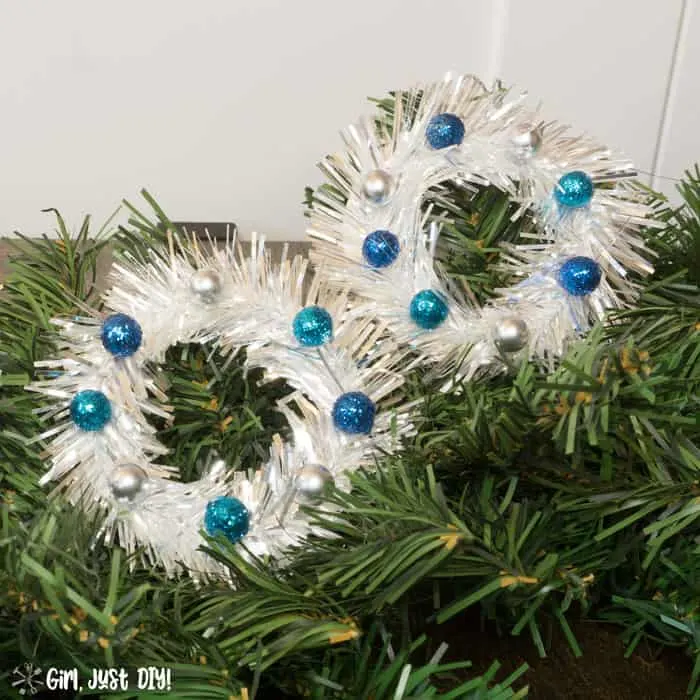 Don't forget to check out all the other creative ornaments made for this year's Ornament Exchange.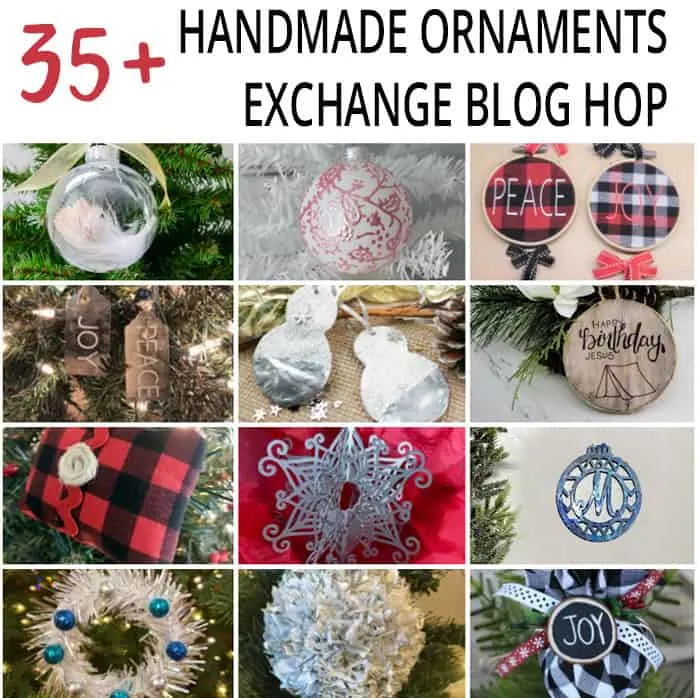 More Ornament Ideas