Have you ever shown up to a dinner party where everyone else brings the hostess a gift; but you, you come empty handed? Yep, been there many times. During the holidays we all get so many party invitations that it can get very expensive. So I've put together this handy Hostess Gift Buying Guide to give you some great ideas for gifts that won't break the bank. All are under $15 but most average $5-$7 and they're perfect any time of year.
This post contains some affiliate links for your convenience. You can read my full disclosure here.
Hostess Gifts – For the Entertainer
When you entertain you can never have too many little knives and forks for cutting and serving cheese. This 4 Piece Culinary Cheese Knive Gift Set is a beautiful addition to any table.
And since we can never have enough little knives I thought this Cute Mice Trio was too cute to not make the list.
Of course you need a great looking serving piece for your cheeses, like this beautiful White Marble Lazy Susan.
A Mason Jar Lover Hostess Gift
I love mason jars, and many people have discovered their versatility. This beautiful Mason Jar Spoon Rest just makes me smile and is now on my wish list. If no one buys it for me I'm buying it for myself 🙂 And it comes in a variety of colors too!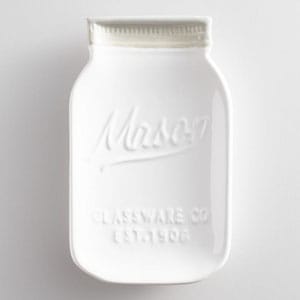 Since we're talking Mason Jars, your hostess will love these adorable Mason Jar Measuring Spoons for making all the sweet treats she'll serve you at the next party you're invited to.
And this stacking set of Mason Jar Measuring Cups is too pretty to keep in the cabinet.
Beverage Lovers Hostess Gift
I've owned and lost several sets of wine glass charms so these Metallic Beverage Glass Markers are exactly what I'd love to receive. With the trend toward stemless wine glasses these are perfect, you'll always know which glass is yours. No more wondering if you had the charm with the sunflower or the daisy, the pig or the cow 🙂
I love the fun style of this Car Coaster Set. Your hostess should be the Queen of Everything 🙂
This set of Perkatory Coffee Mugs says exactly how I feel every morning. If it describes you as well you should buy the set so you can keep one for yourself and give one as a Hostess Gift to your coffee-loving friend.
And, for the beer drinker Hostess these Cork Beer Coasters are sure to hold many cold ones!



Since we're talking about gift buying this cute Shop Shop Shop Car Coaster is perfect for any day out shopping. The stone absorbs condensation from your drink cup and helps keep it off your clothes and seats.
Hostess Gift – For the Kitchen
What hostess wouldn't love to receive a new Damask Apron. These beauties come in several colors and they're cotton for comfort and easy cleanup.
Have you ever seen a cuter cookie jar? This adorable Owl Cookie Jar will look great in any kitchen and he's big enough to hold a nice stash of yummy cookies!
After you've done all the cooking it's time for a little cleanup. Mrs. Meyer's cleaning products are so popular because they smell great and are very gentle. Mrs. Meyer's Clean Day Lemon Verbena Hand Soap will surely be welcome at your Hostess' kitchen sink.
Pampering Hostess Gift
If you prefer giving a more personal gift a Pink Himalayan Votive Holder is what I recommend. When heated pink himalayan salt purifies the atmosphere making the air fresher and healthier.
Another beautiful option for candles are these gorgeous Mercury Glass Teardrop Lanters. Love these!!
Last on the list but surely not least is this beautiful Botanical Soap Dish. It's made from iron with a lovely powder coated design. This is so lovely it could also be by your Hostess on her dresser or bureau to hold jewelry.
I hope this list gives you some really great ideas for surprising your Dinner Party Hostess with a small but thoughtful gift she is sure to love!
If you're not quite ready to shop just yet don't forget to Pin this for later so you can find it when you need it.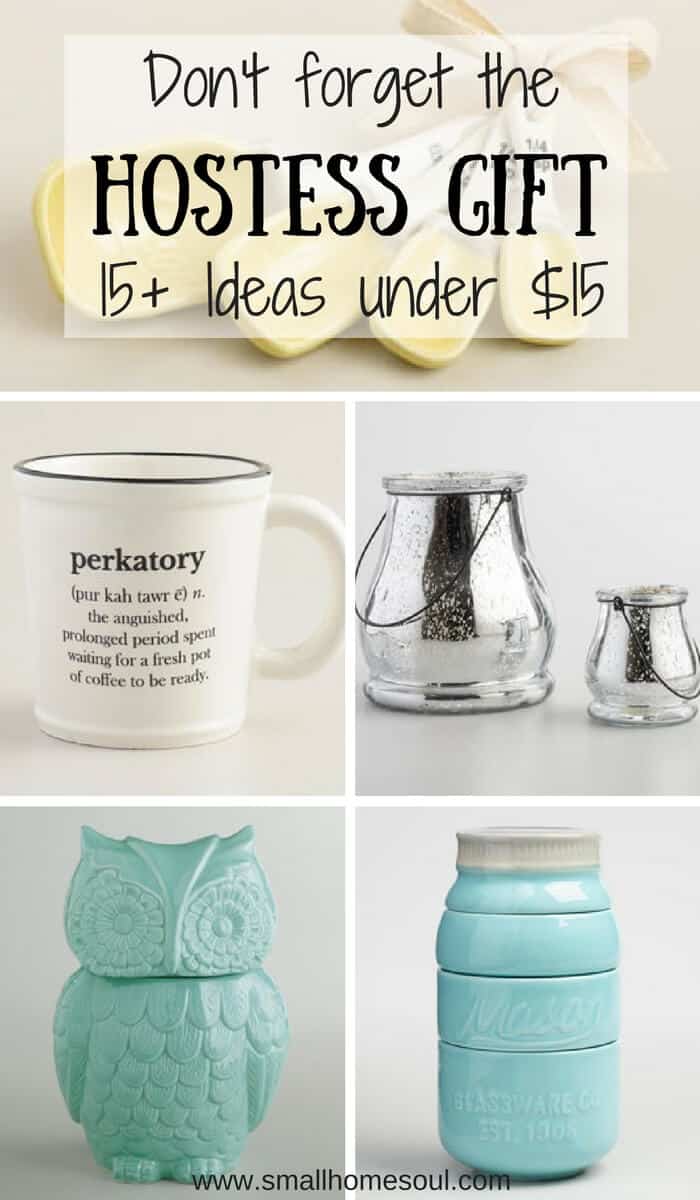 You might also like my other Gift Guides: