Hello friends, I'm going to share a quick, and I mean quick, update you can make to get this patriotic July 4th Wreath from a basic bubble wreath.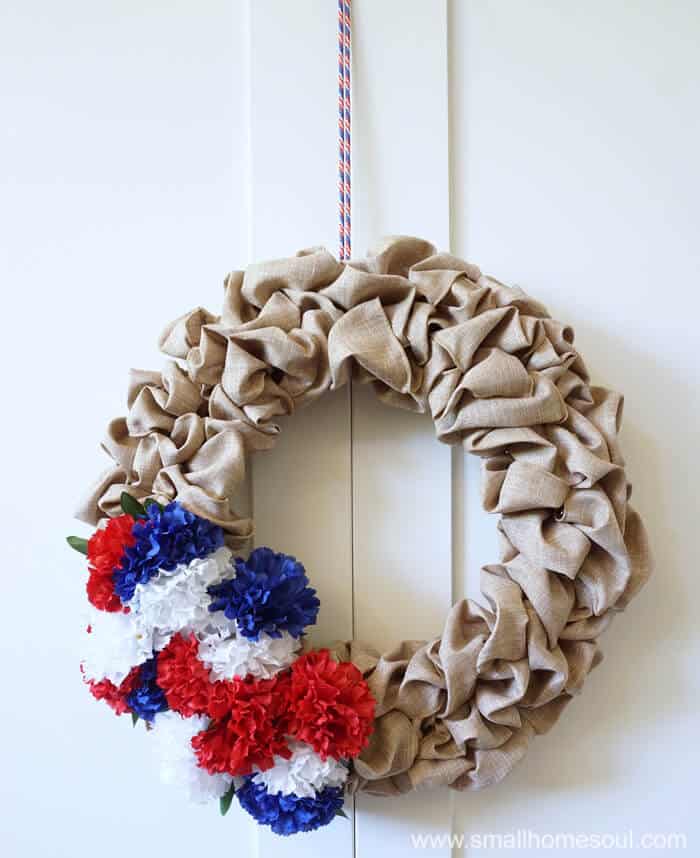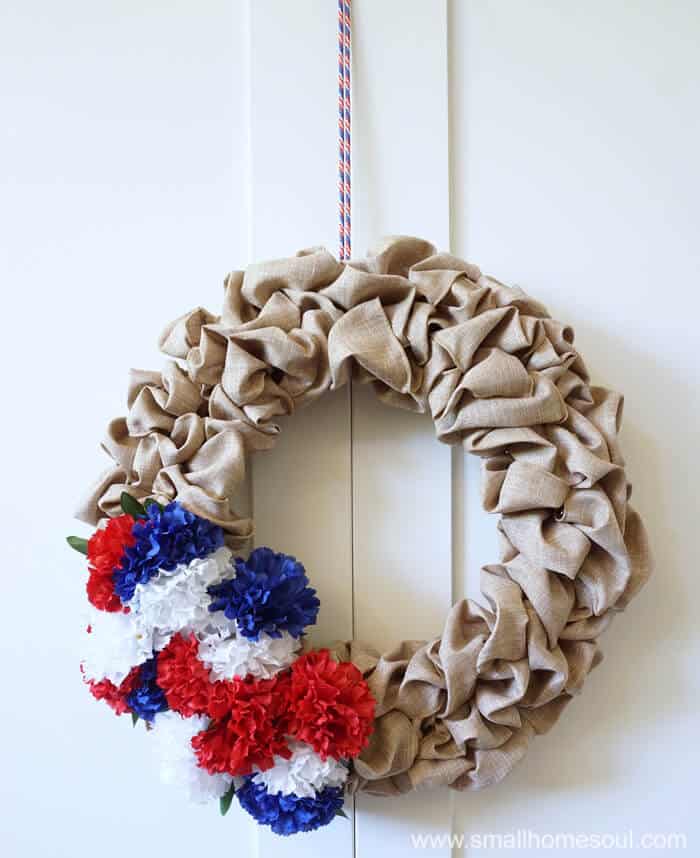 I made a seasonal wreath last year. After I first shared the seasonal wreath I updated it as an Easter Bunny wreath. And now I'll show you how easy it is to make a July 4th Wreath.
I don't have a lot of storage space, which is why I created a Seasonal Wreath that I could easily update for the current season when the mood strikes me. This has worked out very well for me so far. And since I'm making the decorations temporary there is no need for a glue gun. So the process goes pretty quickly.
This page contains links to products, if you purchase something after clicking on my link I may earn a small commission (at no extra cost to you). You can read about affiliate links here.
July 4th Wreath – Supplies
First deconstruct the Easter Wreath and save the parts to use later.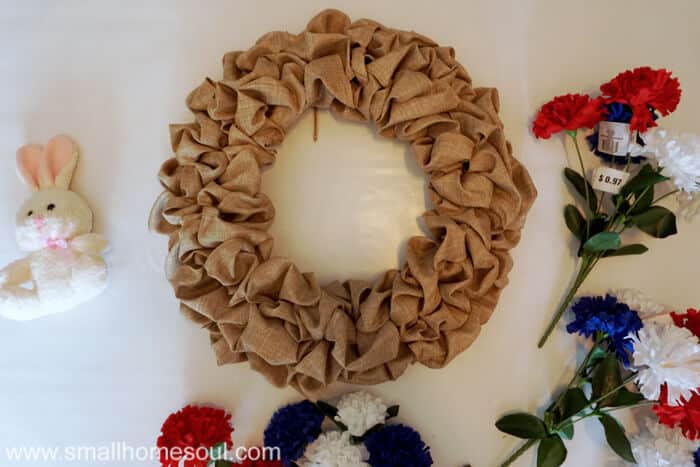 Cut carnations from the stems using a wire cutter. Leave about 6 " of stem on each one. You can cut excess later if needed.
Gather a red, a white, and a blue carnation and twist the stems together a bit.
Determine where you want your flowers then poke around a bit until you find an opening like below. Then insert your stems.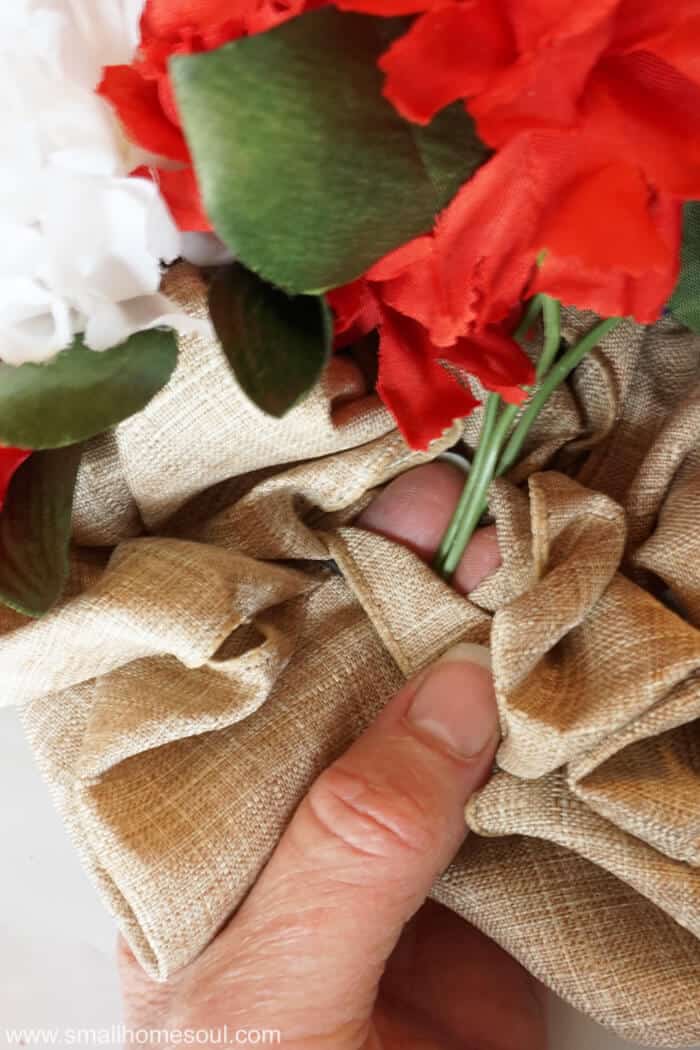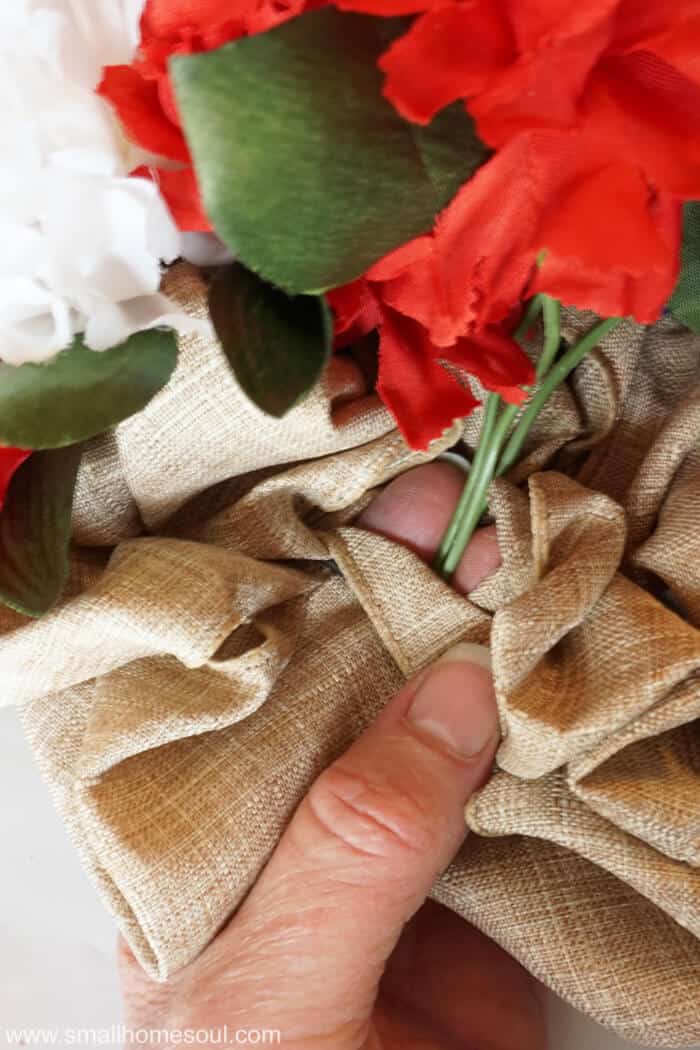 Turn the wreath over and bend the flower stems and tuck them into the underside of the wreath or under a support wire.
Keep working in groups of three until you have the flowers in an arrangement that looks perfect for your July 4th Wreath.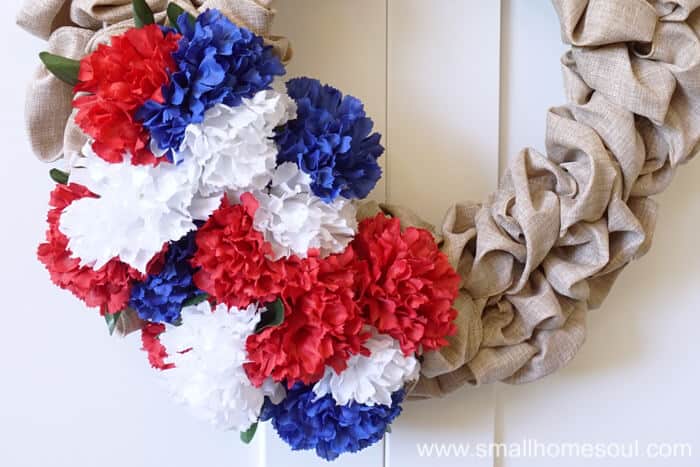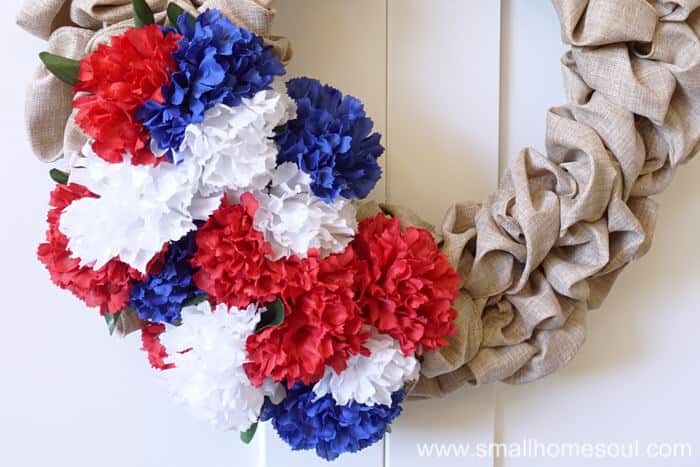 July 4th Wreath Ready to Display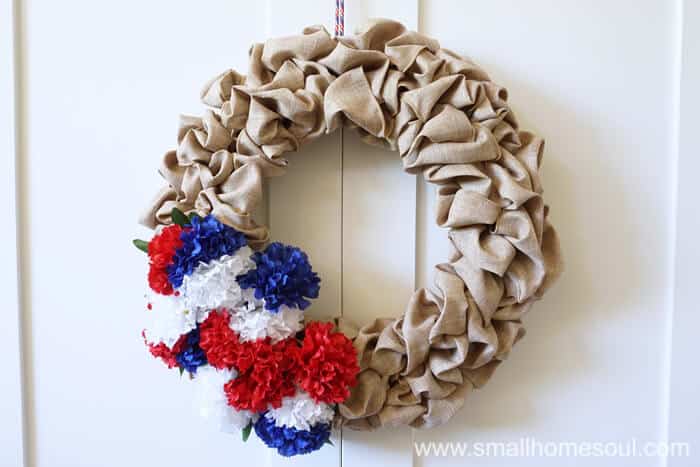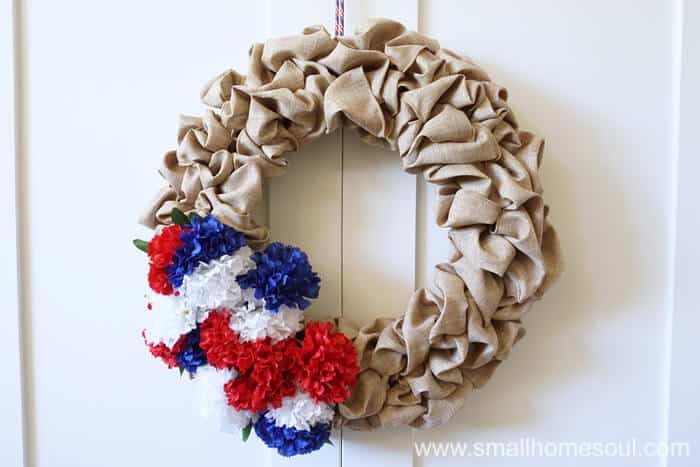 Use a patriotic shoestring like I did or a length of ribbon to hang it from your door.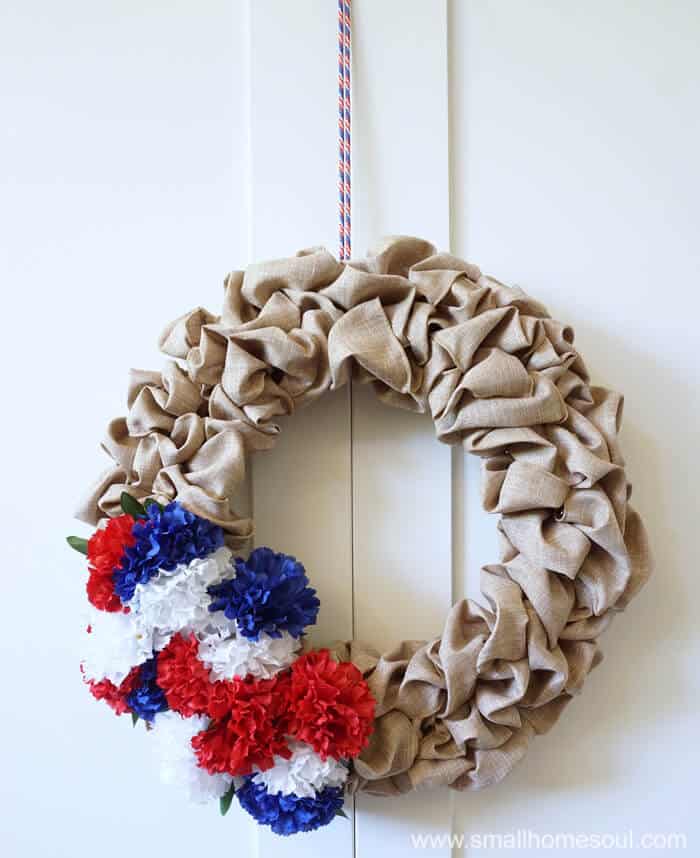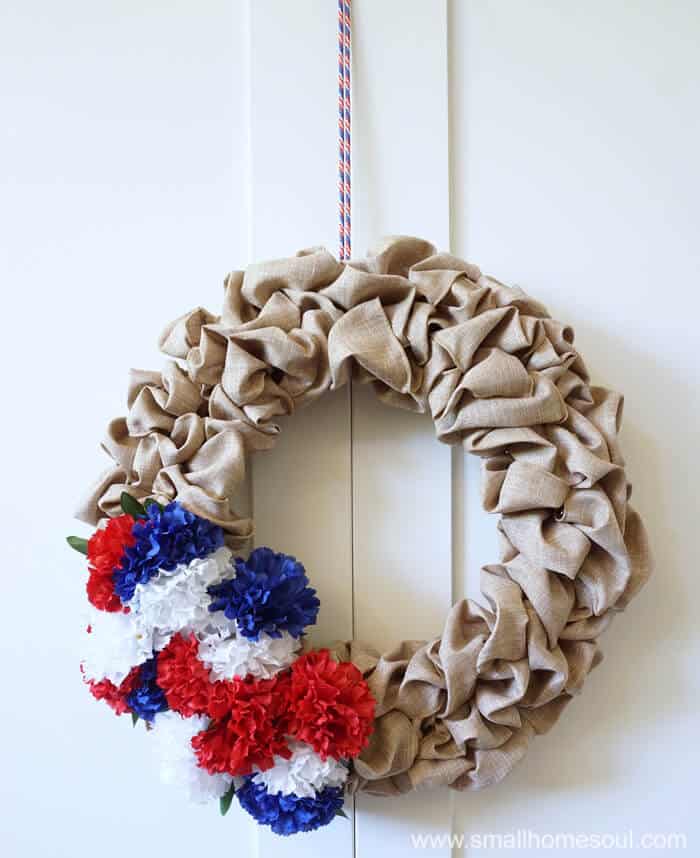 This is what the newly updated July 4th Wreath looks like hanging on our front door.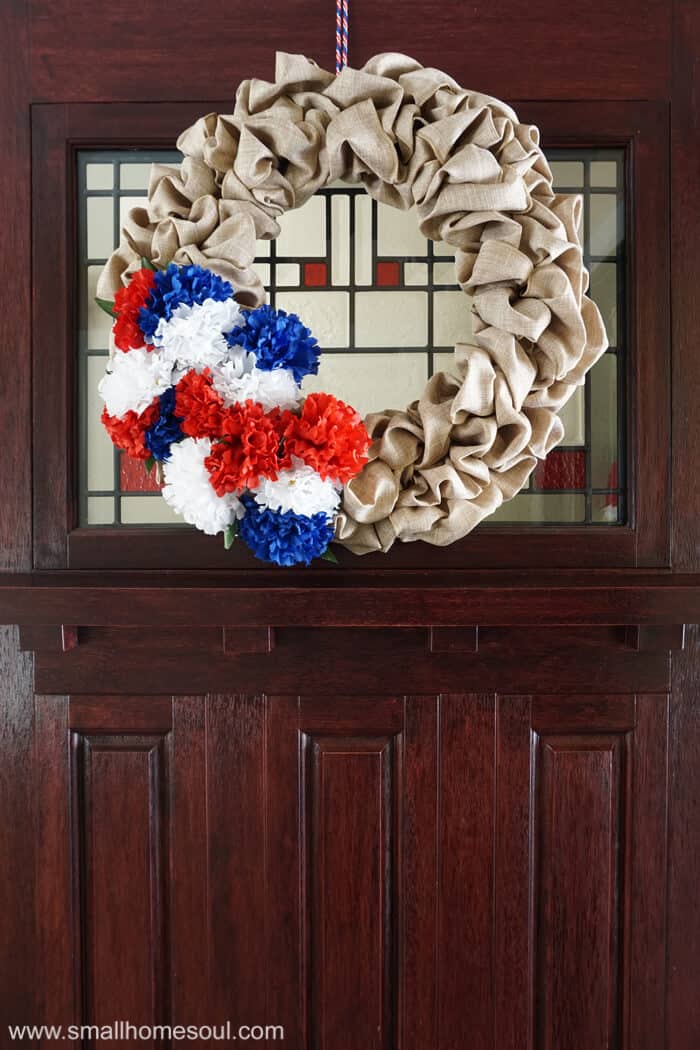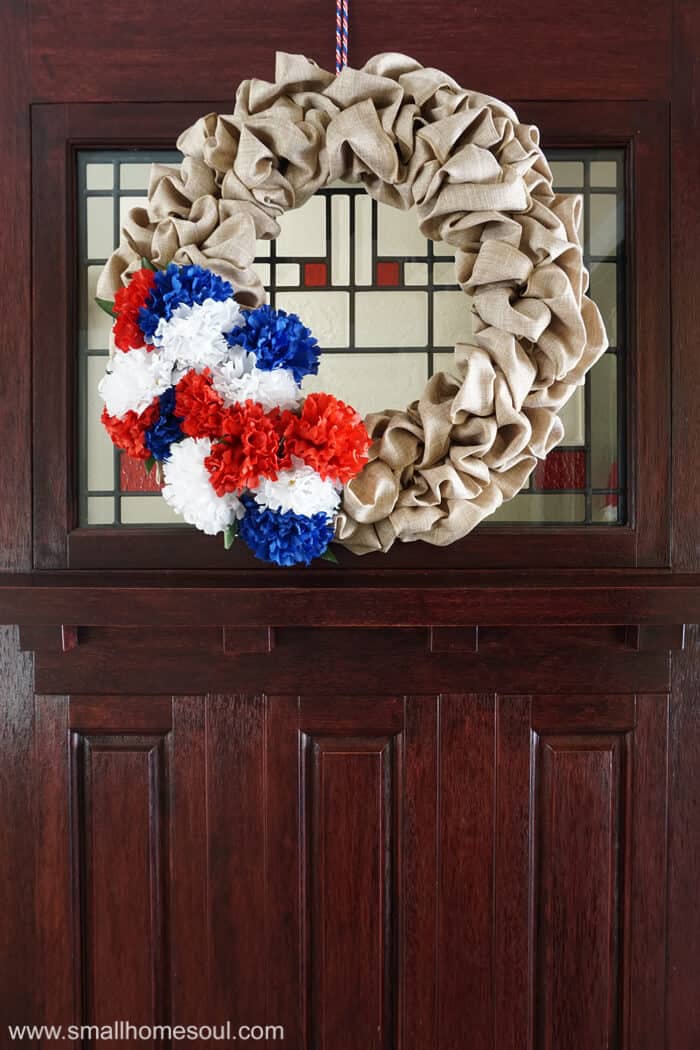 What a festive welcome to greet our friends and family. I can't wait until it's time to start putting up the rest of our 4th of July decorations.
I'm very happy using this Seasonal Wreath, and the update to a July 4th Wreath looks perfect. I can't wait to see what fun shape it will take the rest of the year.
Don't forget to Pin It!
Have you started thinking about your 4th of July decorations yet?