Hello again friends, I have some inspiring mason jar projects to share with you today. Do you love Mason Jars and Mason Jar crafts as much as I do? I've only made a few myself, and only one has made it onto the blog. I have lots of ideas and plans for many more as time allows. Pinterest is so full of inspiration but today I'm sharing a round up of inspiring mason jar projects by a few of my blogger friends.
Inspiring Mason Jar Projects
I'm very proud of this project and it's doing so well over on Pinterest, so I'll share my project first. When this idea hit me I did a Google search and a search on Pinterest to see if anyone else had done it before. I was excited to see no one had made something quite like to my Mason Jar Utensil Caddy. There are lots of similar mason jar crafts using hose clamps that I love; which of course is where I got my inspiration,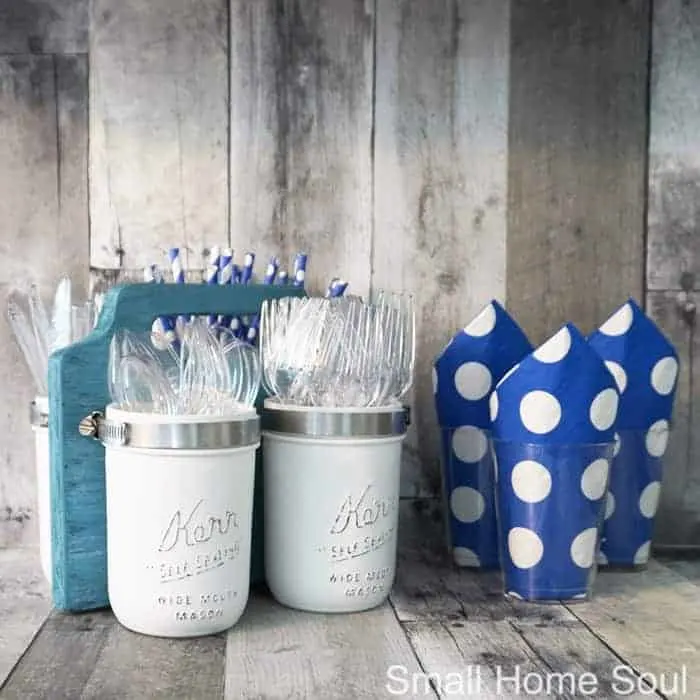 Next on the list of inspiring mason jar crafts is this cute DIY Foaming Soap Dispenser from Sarah at 1915 House. I've been meaning to make one of these cute soap dispensers for quite some time. Her cute project has inspired me to stop procrastinating. But that's almost my middle name so we'll see how quickly I can get organized to make my own 🙂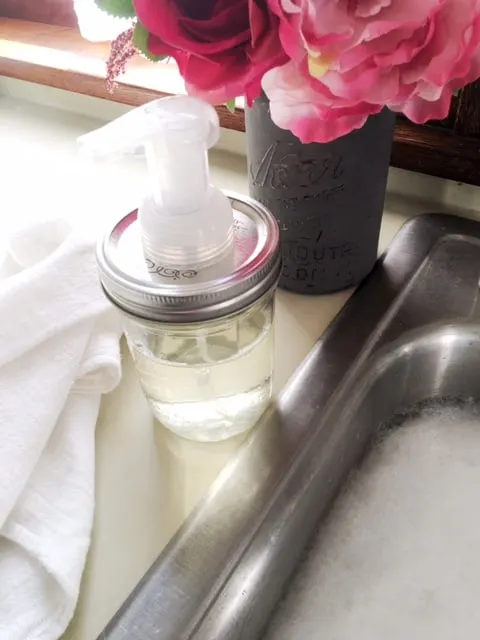 With the 4th of July right around the corner of course I have to include these awesome Flag Inspired Holiday Mason Jars by Diva of DIY. You can use these as a centerpiece, with votives inside, or to hold straws and utensils at your BBQ.
Speaking of centerpieces, another easy and inspiring mason jar project is this adorable but Simple Mason Jar Centerpiece by Sam at Raggedy Bits. I love the farmhouse box (aka salvaged and upcycled drawer) they're tucked into. The sheet music, the random utensils and the greenery finish it off beautifully.
MORE MASON JAR PROJECTS
Mason Jar Pencil Holders – Mason Jar Pencil Holders – Mason Jar Pencil Holders
Janine at Happy Happy Nester created these Fun Spring Mason Jars while teaching craft camp at an elementary school. Inspired by a Pinterest project she taught the first through fifth graders how to do these crafts. They put their own spin on the color and design options. I love the bright and vibrant colors contrasting the jute string tied into a bow.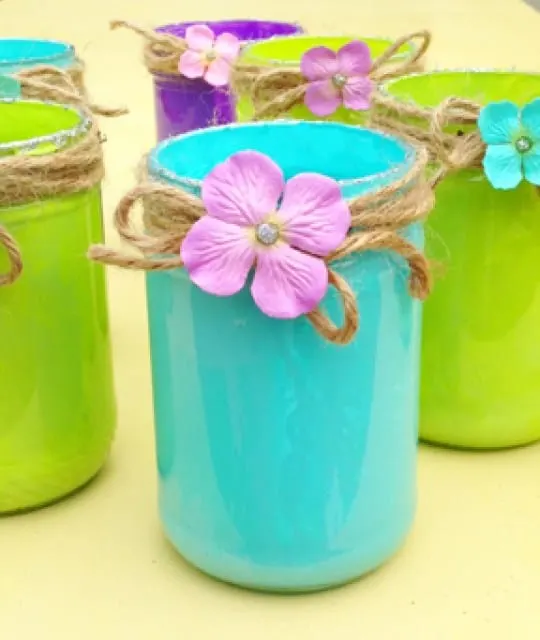 So many inspiring mason jar projects, and this Anthropology Inspired Mason Jar Sewing Kit from Duct Tape and Denim is perfect. It will not only save you time hunting for a thread and needle, but it will save you big dollars by making it yourself. Ann's tutorial is perfect so it will be easy to make one for yourself or a friend.
Next on the roundup is this beautiful Whimsical DIY Luminary created by Heather at Daily DIY Life. She made these in a few colors but I picked the purple one to share because that's my favorite color. These are very easy to make and will add some sparkle to your patio at night.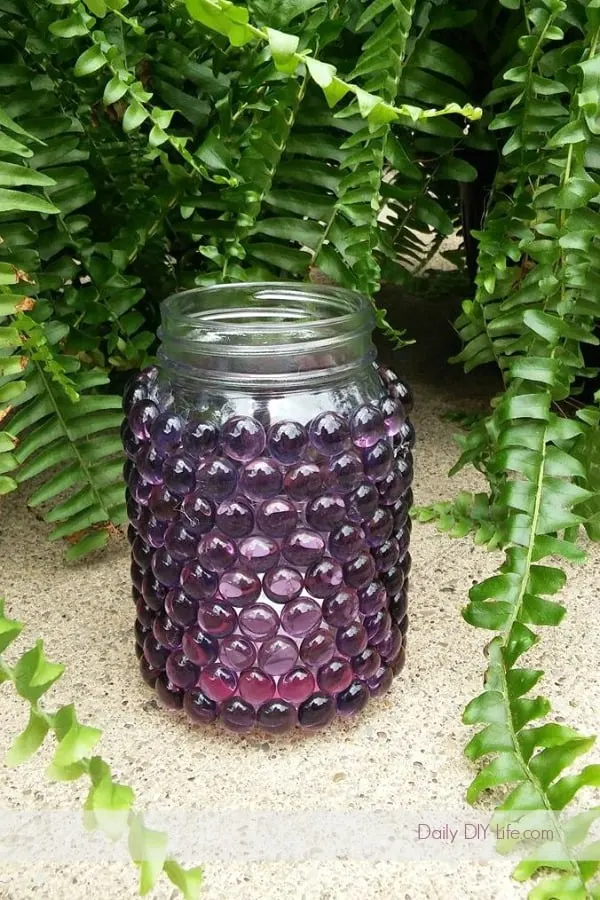 And, lastly but surely not least is this awesome DIY Painted Refrigerator that Medina at Grillo Designs created. This lady has serious talent when it comes to creating what she envisions. I would love to have one of these refrigerators, or even just the imagination to think of something so crazy good.
Well, those are all the inspiring mason jar projects I have to share with you today. I hope you are having a great summer so far and take some time to make one of these awesome projects for yourself. Don't forget to pin this to your favorite Mason Jar Board
Until next time,
Toni