I showed you these cute eggs in another project before I showed you how I made them. If you're a procrastinator like me you might be looking for some quick projects to make for Easter that will have a big impact. These easy painted Easter Eggs are just the thing and you can make them in an afternoon.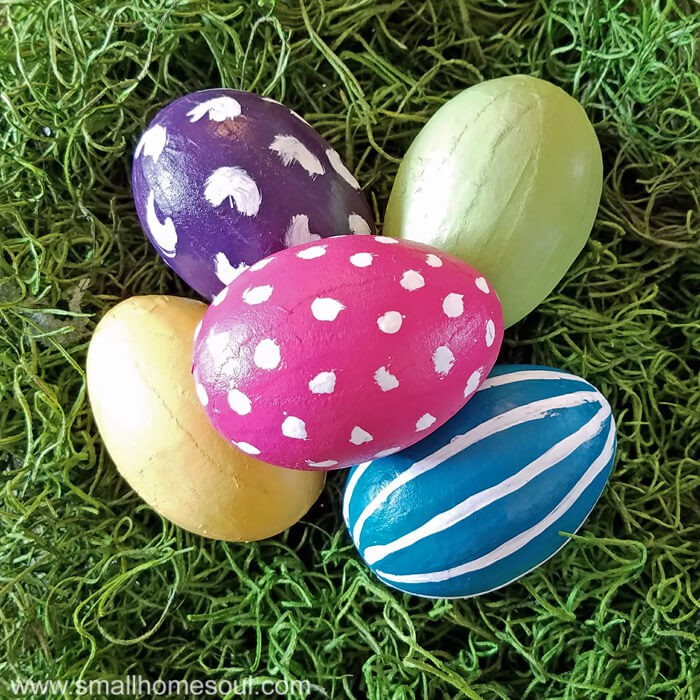 This post contains some affiliate links. If you click on a link and make a purchase I may earn a small commission, at no extra cost to you.
Easy Painted Easter Eggs – Supply List
I bought this bag of eggs and round balls from a garage sale for pretty cheap. You can also find them in craft stores or online.
Start by spray painting your Easter Eggs in the fun colors you choose. I painted mine on paper in the front yard and just rolled them around as I lightly sprayed them. You could use craft paint too if that's what you have. Then I moved them to a dry spot of paper until they were completely dry. I kind of went crazy but you could paint as few as you like.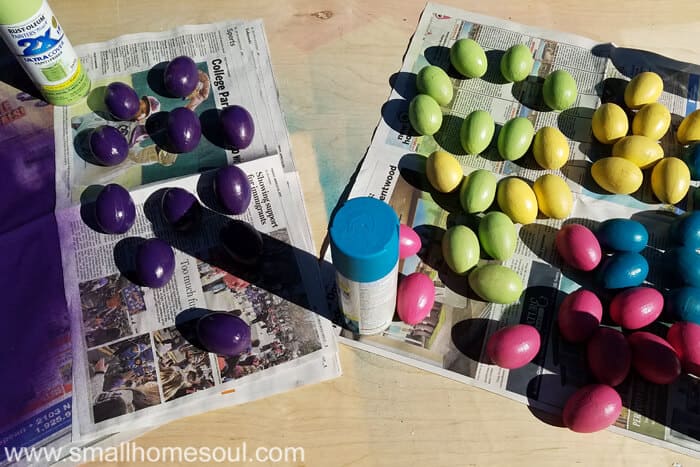 More Projects with Craft Paint
Painted Trivets – Picture Frame – Craft Paint Storage
When the painted Easter Eggs were dry I got busy with the white craft paint decorating them with cute designs.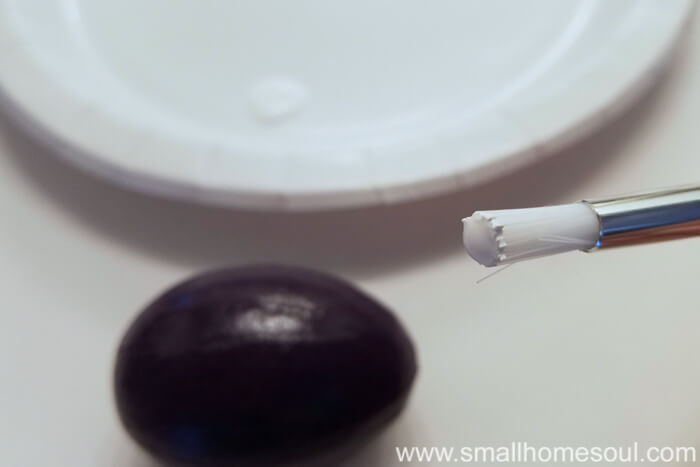 A few others got dots of Aileen's Tacky Glue and a dusting of clear glitter.
I wasn't using the right kind of brush and I'm not too steady with detail fine painting but still I love how they turned out. It sort of reminds me of the designs I got with crayon before we dyed our eggs as a kid. Imperfect but perfect 🙂
They look so good nestled in the green moss. So bright, and a great reminder of Spring weather to come.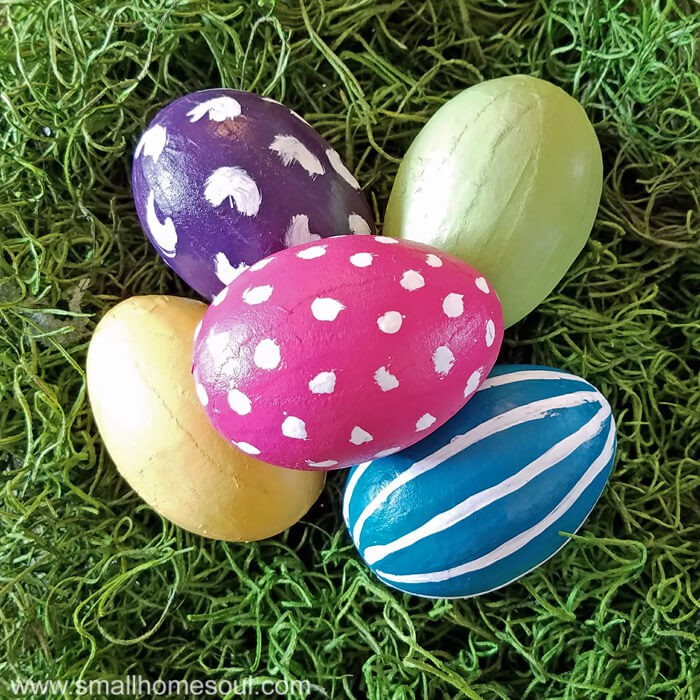 This is how I first displayed them after they were painted. I love bubble glass!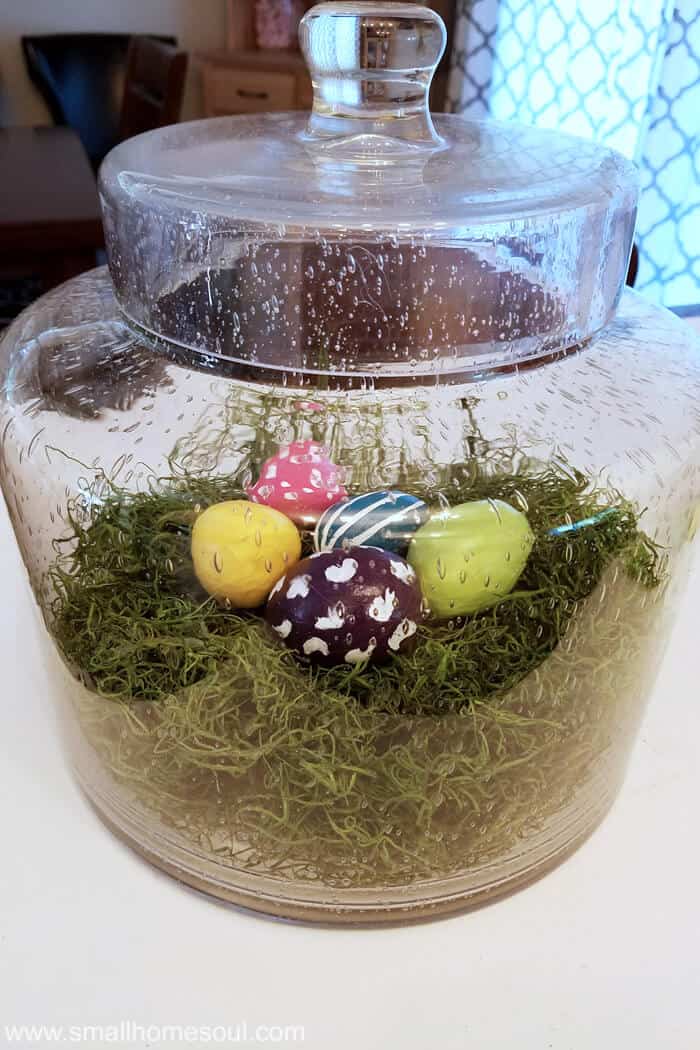 Then I used them in an Easter Tablescape that I posted recently. I'm not great at setting a table but I did pretty good, if I do say so myself.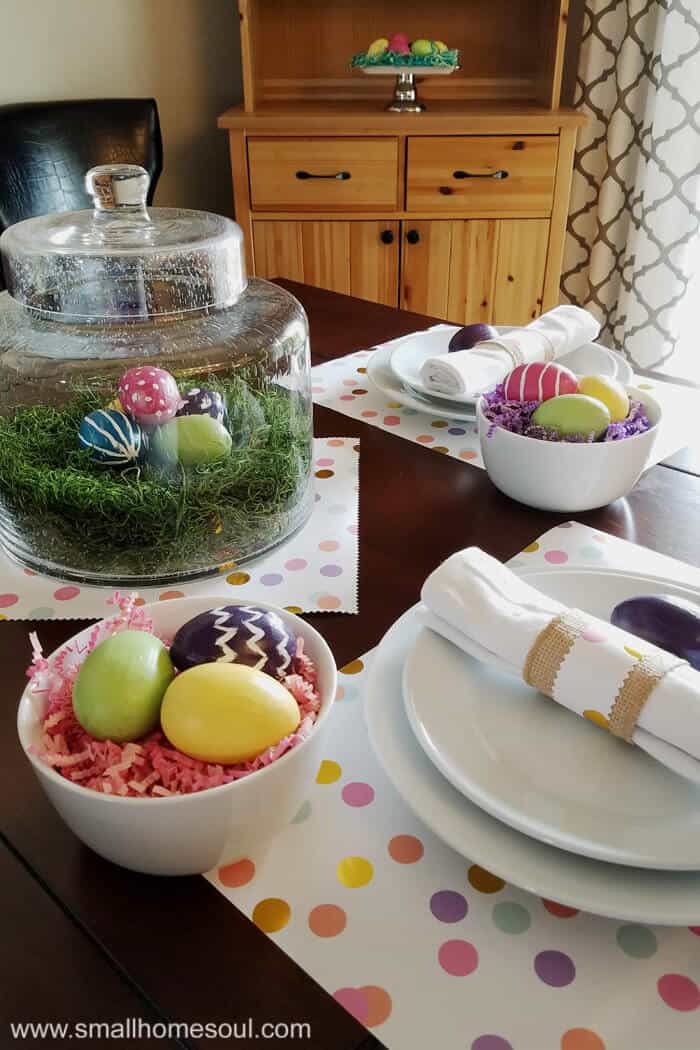 You can also display them on a cake stand nestled in a bed of crinkley Easter grass.
Aren't they easy to make and decorate any way you like? The chevron one above is really cute but I think my favorite is the pink polka-dot.
Don't forget to Pin It!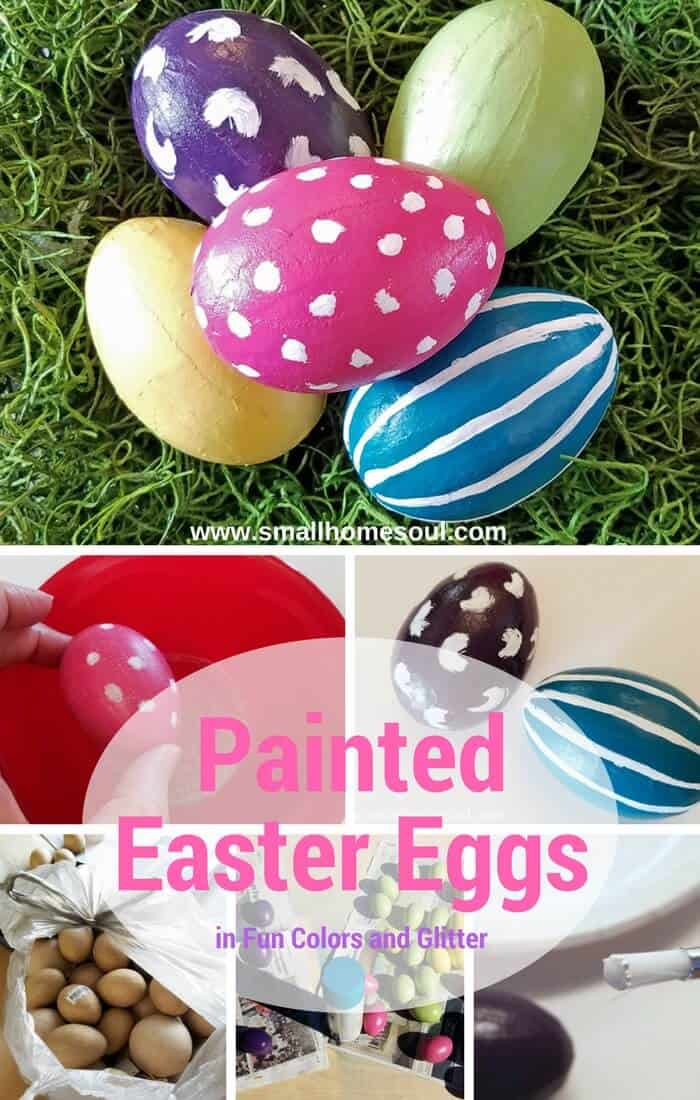 I'd love to know, which painted Easter Egg is your favorite? 😀
You might also like: