Hey friends, I have sort of a last minute project to share today.  I am a procrastinator decorator and I figured that some of you might be too.  So I'm sharing a super fast to create Halloween Bandana Wreath that you can make in literally about 10-15 minutes.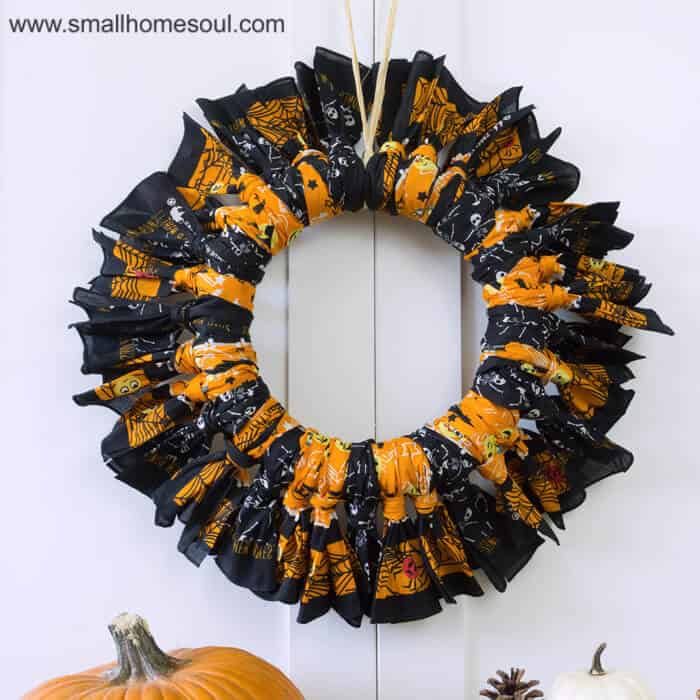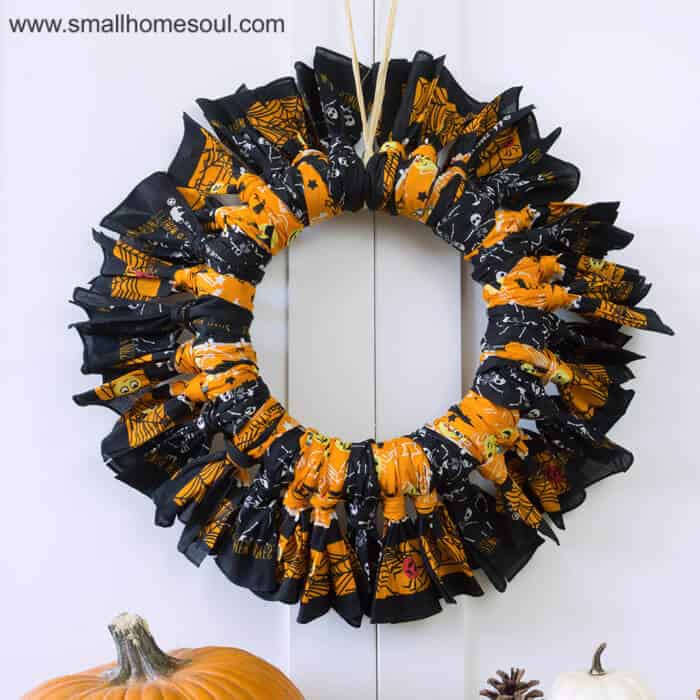 We don't get too many kids trick-or-treating at our house based on our hilly neighborhood.  But we get a few so I keep the outside decorations kind of minimal, and almost nothing inside the house.  That'll probably change once I have grandkids 🙂
My local store relocated their banana display and just last weekend I stumbled on where they moved them.  I found some awesome bandanas in Halloween motif so I decided on the spot to make a Halloween Bandana Wreath.  I grabbed 6 of each color not knowing how many I'd actually need.  And off to the craft section I headed to get the wreath form.
Please pardon the poor quality process pictures.  I actually recorded while I made the wreath and forgot to take pictures.  So I snapped some screenshots from the video for this post.  You can watch the cute video I made below.
This post contains links to products, if you purchase something after clicking on my link I may earn a small commission (at no extra cost to you).
Halloween Bandana Wreath Supplies
(Update: I made this wreath last year and purchased the bandanas at Walmart but had found similar on Amazon which I linked above.  Apparently they are not available this year on Amazon so I updated the links to a similar Halloween theme bandana that is orange and white.)
You may also want to spruce it up with some wooden letters.
For this project I actually used 4 orange and 3 black bandanas. You'll need to use more if you use a bigger wreath form.  Also, more bandanas will produce a fuller look.
For starters open and unfold the bandanas until they have only one fold down the center.  Run your scissors up the side to cut the bandana into two halves.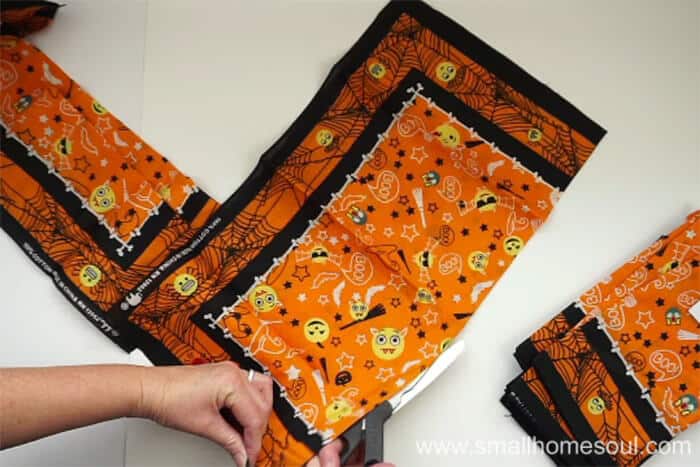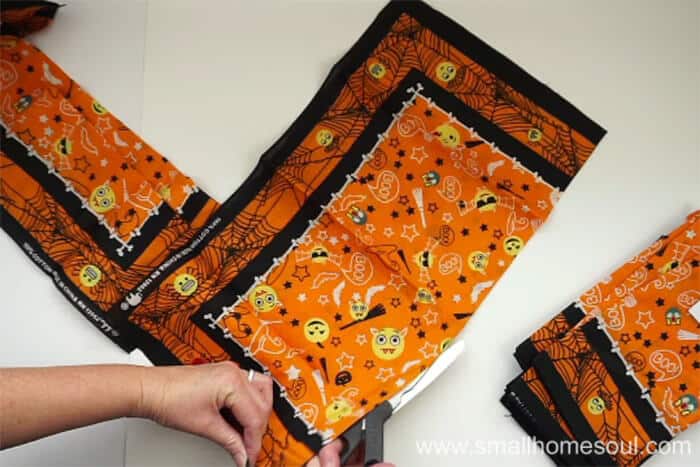 Next, cut up the center lengthwise of the bandana so you how have 4 pieces.  Don't worry if the fold from the factory isn't perfect.  Once you get them on the wreath no one will know.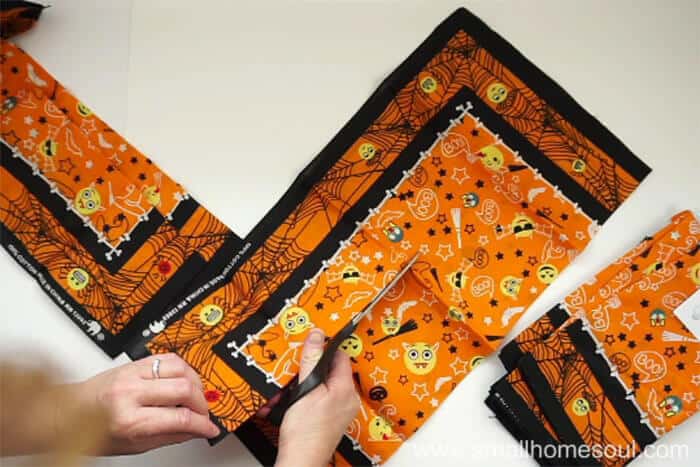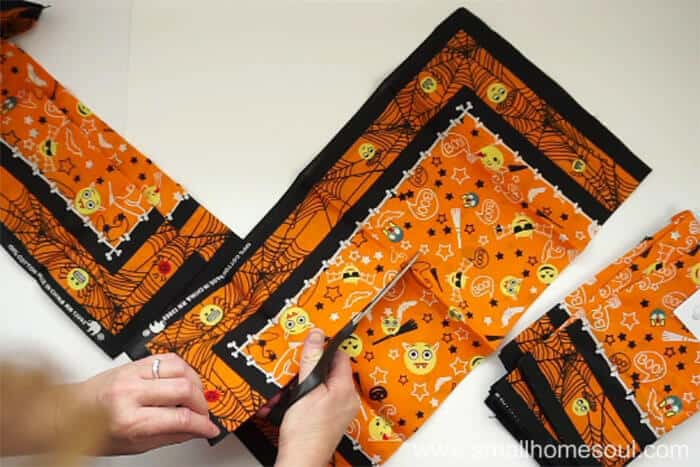 Do this for all the bandanas that will be on your Halloween Bandana Wreath.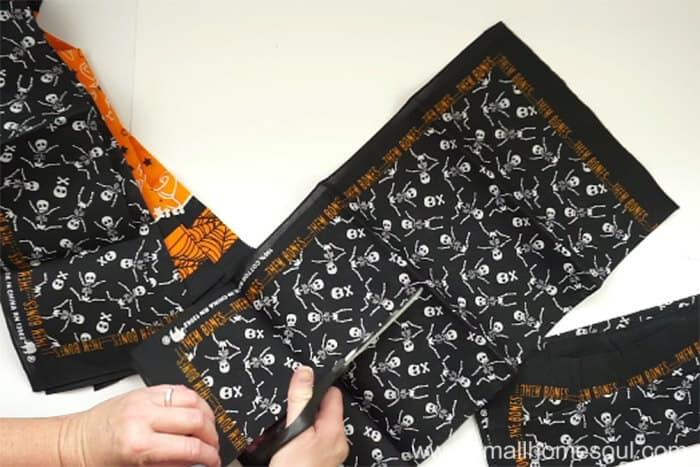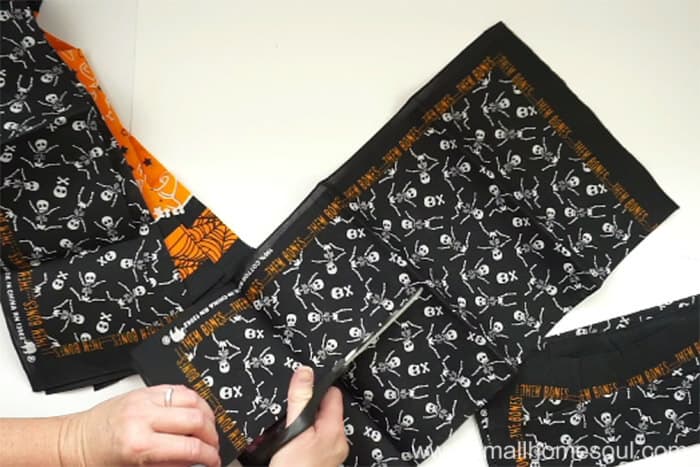 Determine the pattern you want for your wreath.  I alternated colors on mine.  To attach the bandanas to your wreath take one length of bandana and fold it in half lengthwise, then fold it over on itself to make a loop.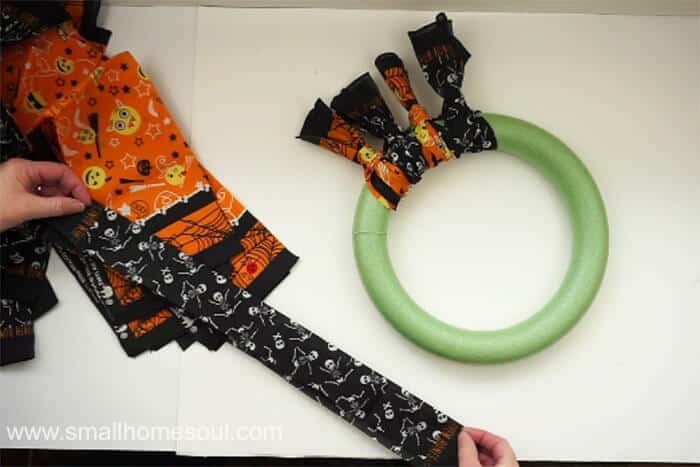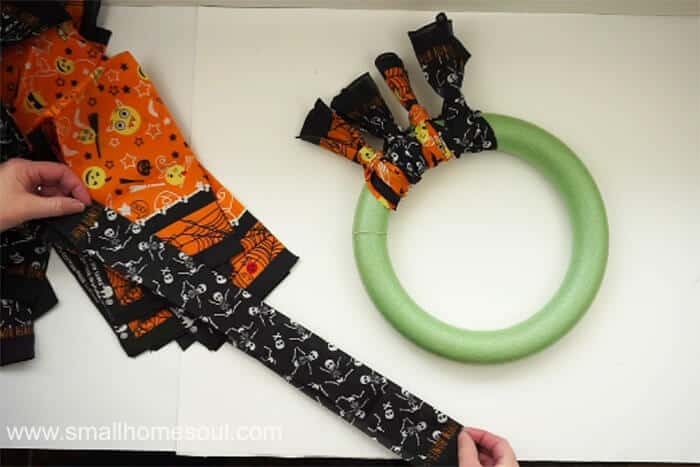 Slide the open end of the bandana under the wreath form and then slip the two loose ends over and through the loop.  Pull tight.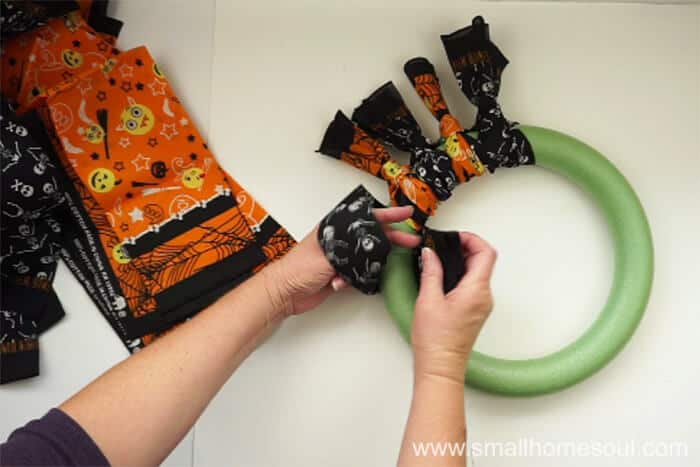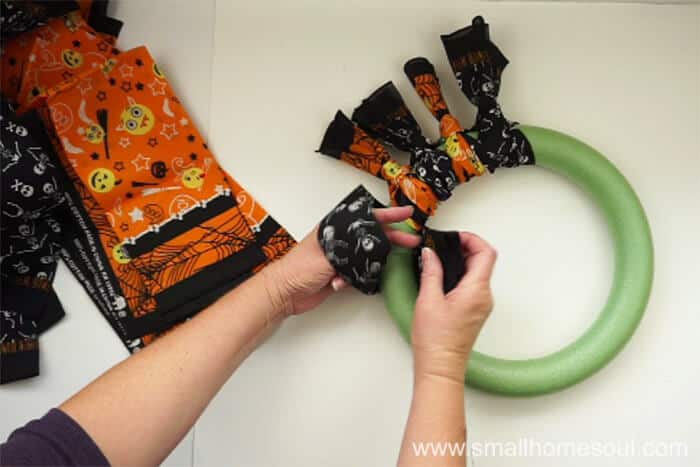 Keep working in alternating order until your wreath is full.  You might have to push a bunch out of the way to get the last few in.  Since I used an odd number of orange I slipped those in randomly.
After you have all of the bandana pieces on the wreath go around and pull on and snug up the loops against the wreath form.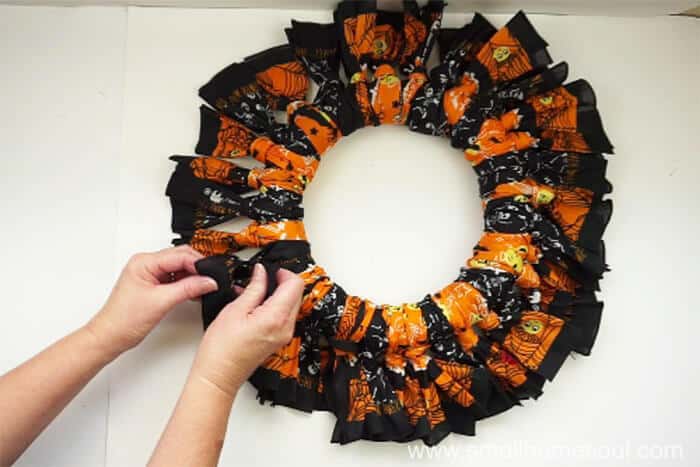 Slip a doubled up piece of raffia around the wreath form similar to the bandana lengths and use that to hang on your door, mirror, or anywhere it will look beautiful.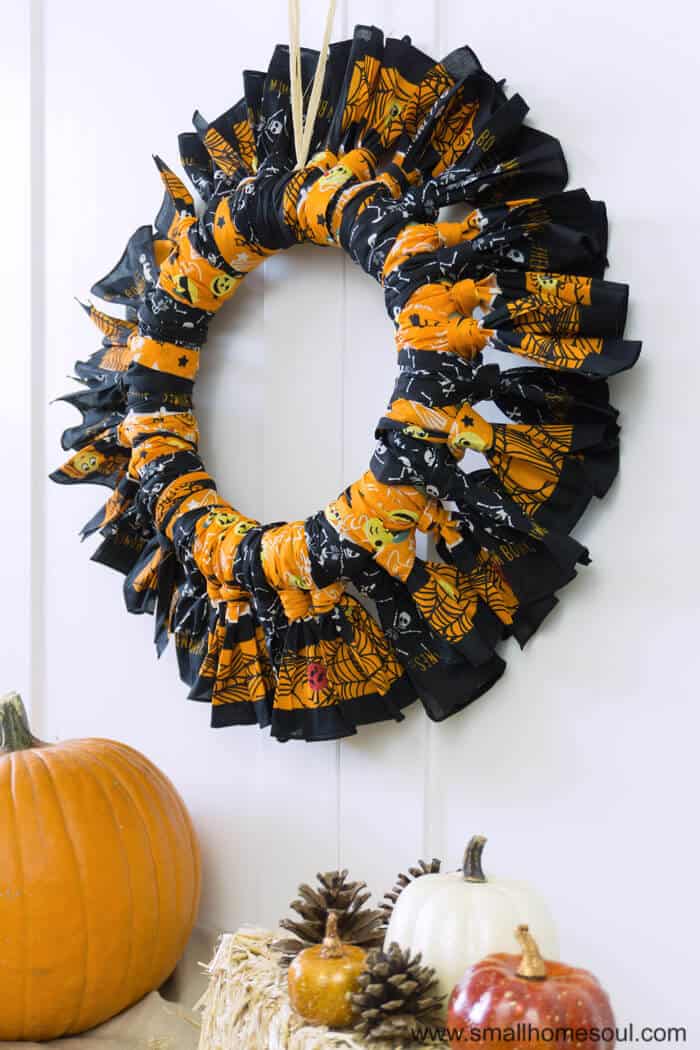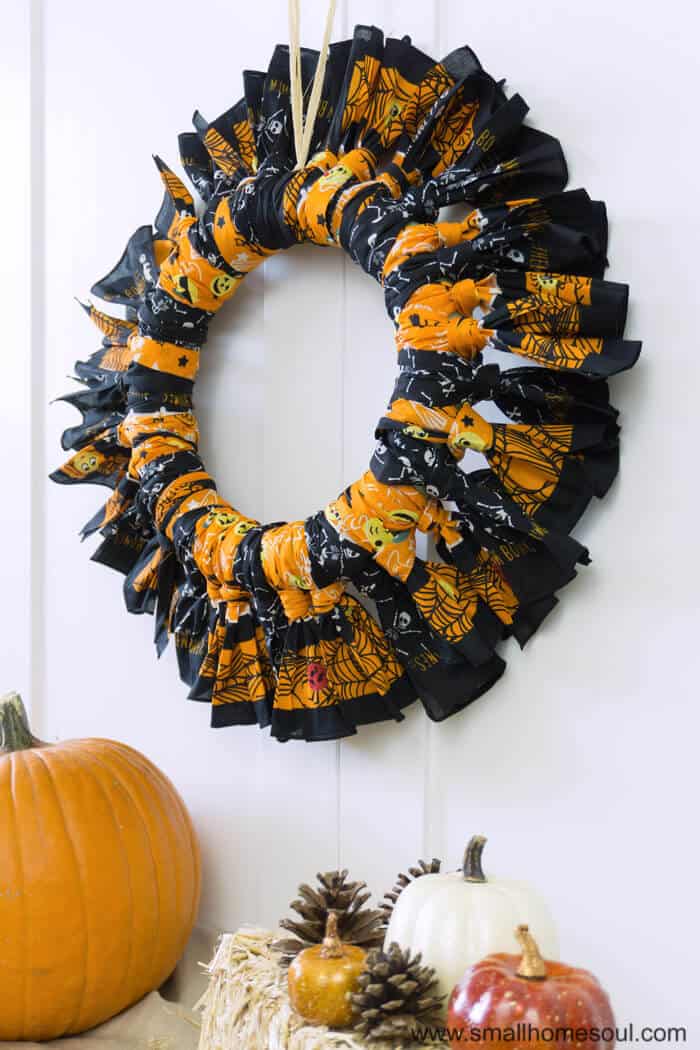 This is my first bandana wreath but they are by no means new.  The first time I saw one my friend Denise at My Thrifty House made one for The 4th last year.  And I like the non-holiday version by Crafts by Amanda.  Then I started seeing them pop up all over Pinterest and pinned a few to my Wreaths Board.  I decided I needed to make one too and was so happy to finally find the bandana display.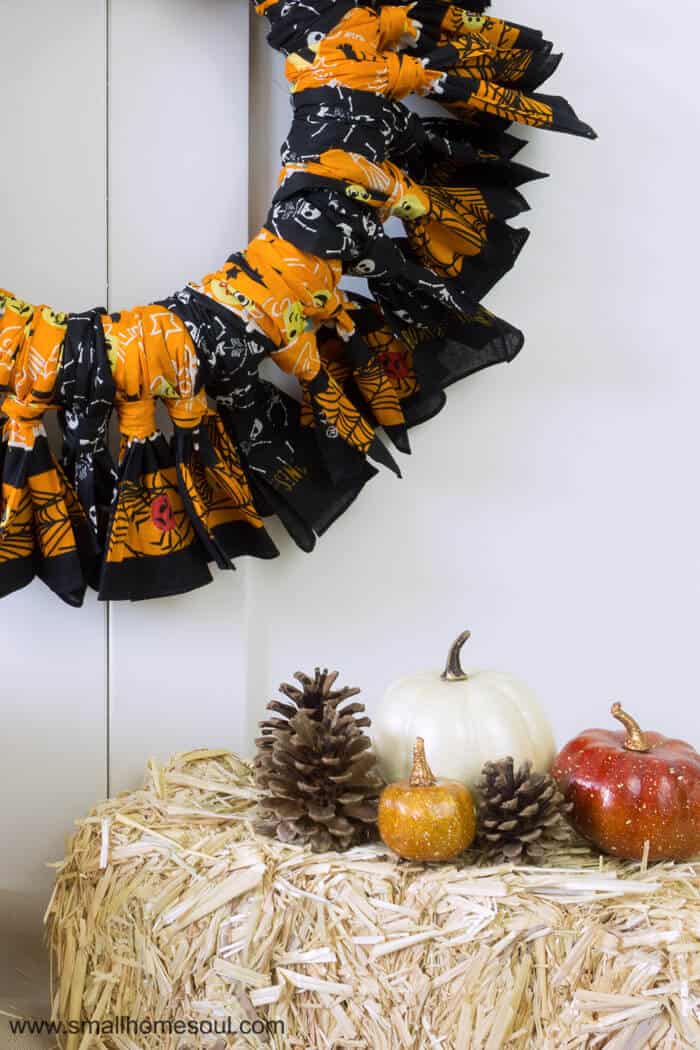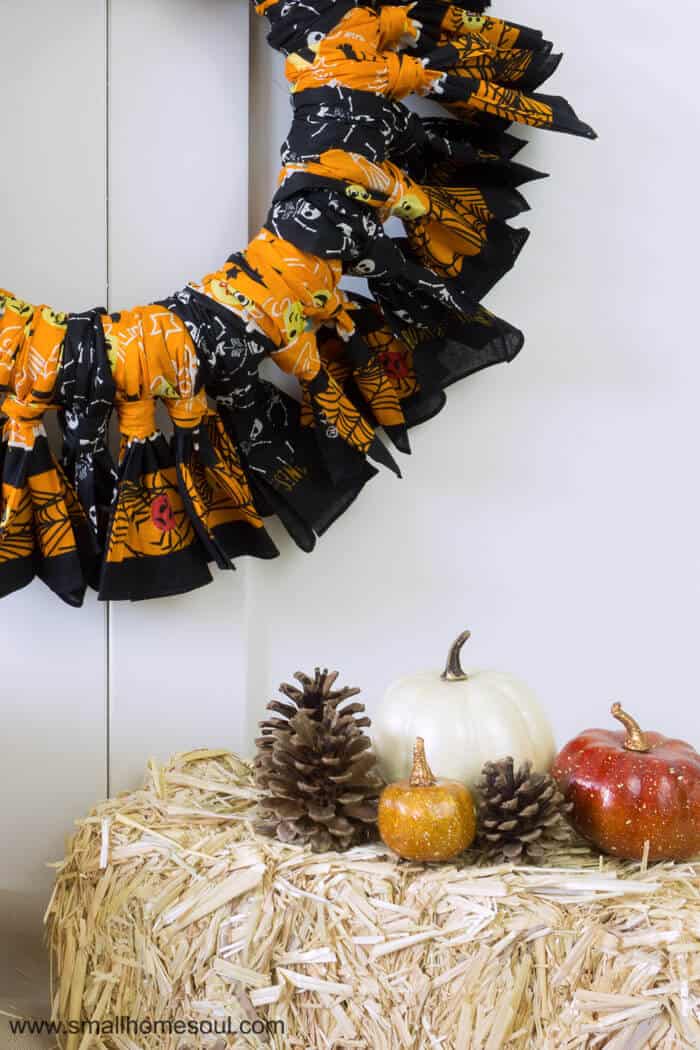 As promised here's the video I made of how to put your own Halloween Bandana Wreath together.

Easy, right? Are you ready to make yours now?  I'd love to hear what you think, drop me a comment below and you can even EMAIL me a picture of any that you've made before.  I'd love to see them.
LOVE IT, PIN IT!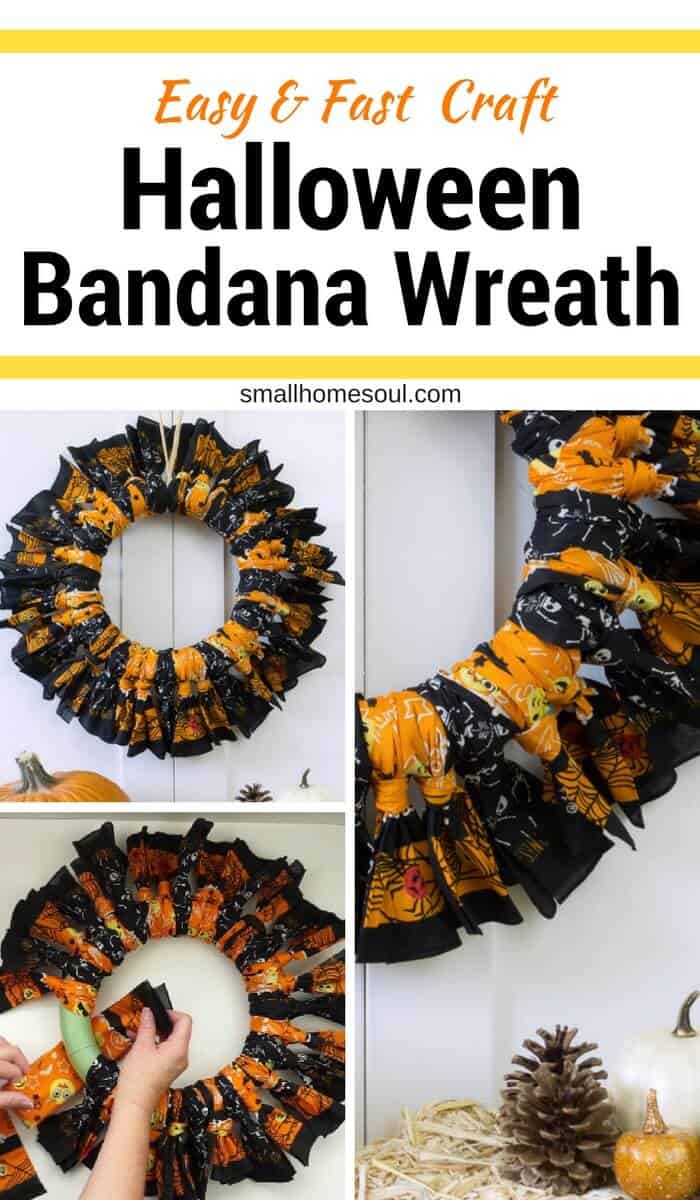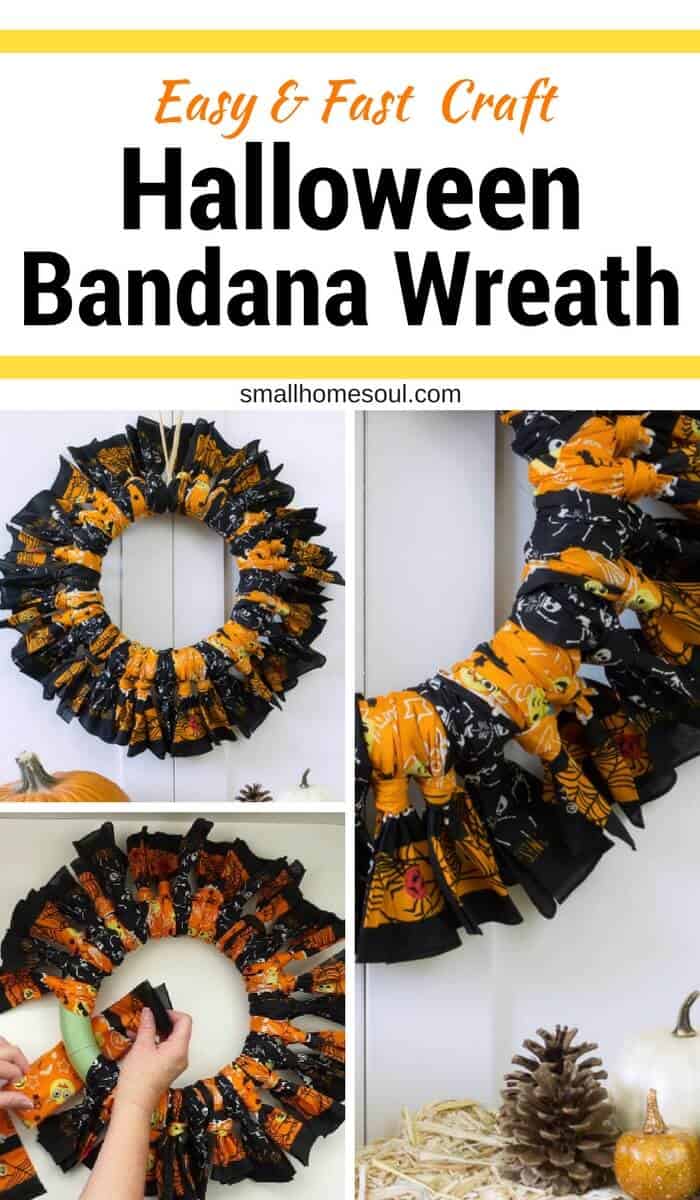 If you enjoyed this wreath you'll want to check out the cute Pumpkin Wreath I made recently for Fall.  Or the Burlap Wreath I made last year.