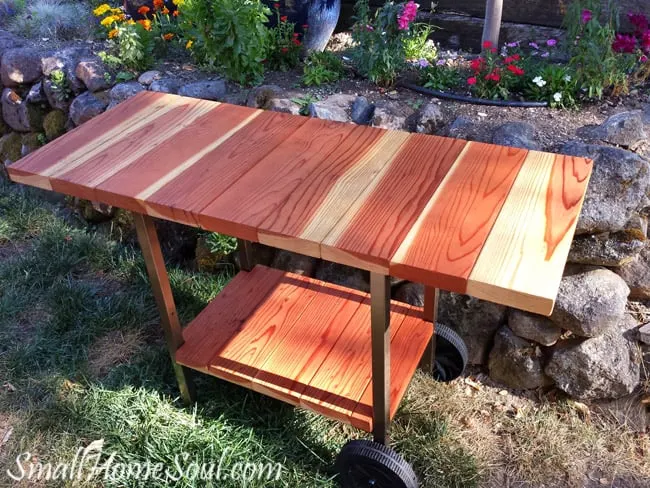 What do you do when your BBQ has cooked it's last burger? We loved our first weber gas grill and used it rain or shine, when it was beyond repair we were forced to get a new one. The cart portion was still in great shape so after we discarded the broken BBQ I convinced my husband to keep the cart because I had plans for it. It sat on the side of the house for more than a few years but I still wouldn't let him toss it and finally a few summers ago we made a beautiful Patio Cart from our old BBQ cart.
I'd considered many different materials for the top and shelf underneath and finally standing in Lowes I decided to go with redwood. It was the cheapest and easiest of everything I'd thought of. I'm so glad I went with redwood, all the supplies for the patio cart cost less than $50.
This post contains some affiliate links for your convenience. You can read my full disclosure here.
Patio Cart Supplies List:
I forgot to take a picture of the cart before I started working but I found this image of a similar model so you get an idea what we started with. The only difference is my cart doesn't have the tiny wheels seen on the left and the bottom has two lower bars running left to right. Everything was stripped off and we were left with the metal frame.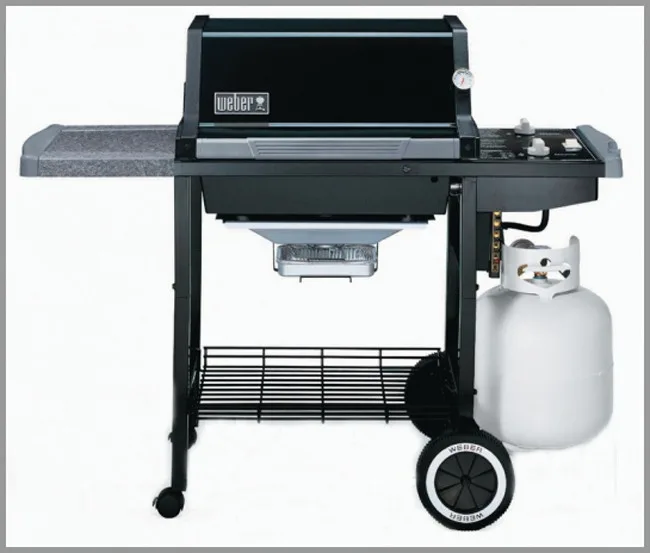 I sanded the frame to rough up the surface and get rid of a little rust. I bought two cans Rustoleum Forged Hammered Paint and Primer in One in Chestnut since it went nicely with the natural redwood finish.
Once we decided on an overhang my husband cut the 2×6 boards to size. Write down the measurement of the overhang on all four sides. You'll refer to these measurements when it's time to assemble.
Before I painted the frame we dry fit the boards and marked the underside of the frame for two holes per board. Using two screws per board will keep the wood from cupping over time.
I turned the cart upside down on old lumber and drilled pilot holes just large enough for the screws.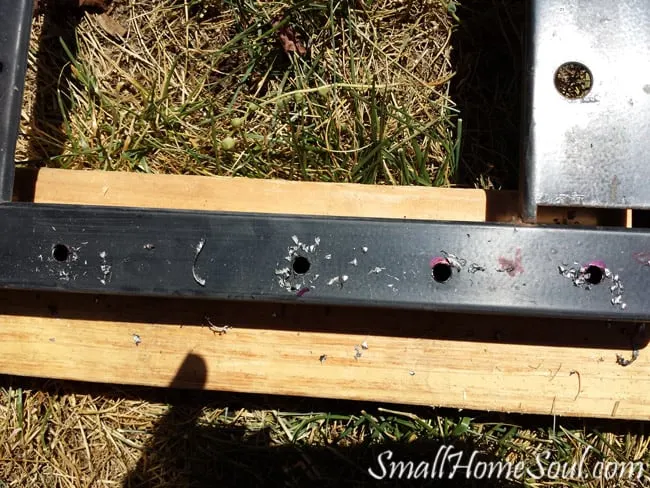 When all the holes were drilled I carefully snipped away the metal splinters. Make sure you read my tips at the end of the post.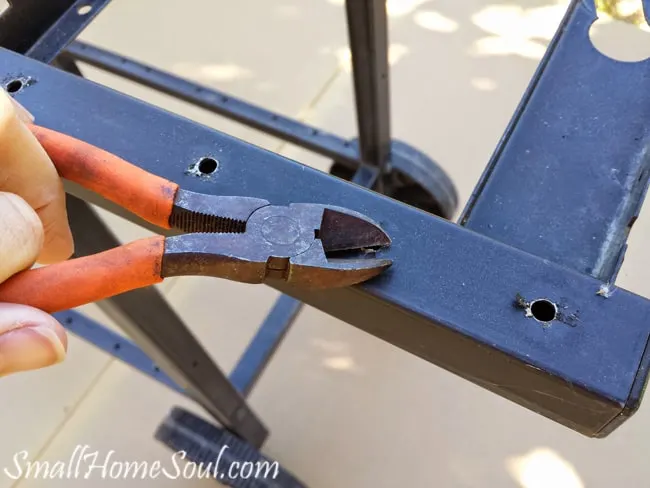 I wiped down the patio cart with old rags before I got busy painting. I covered the wheels with a square of paper with a slit on one side and secured it with painters tape.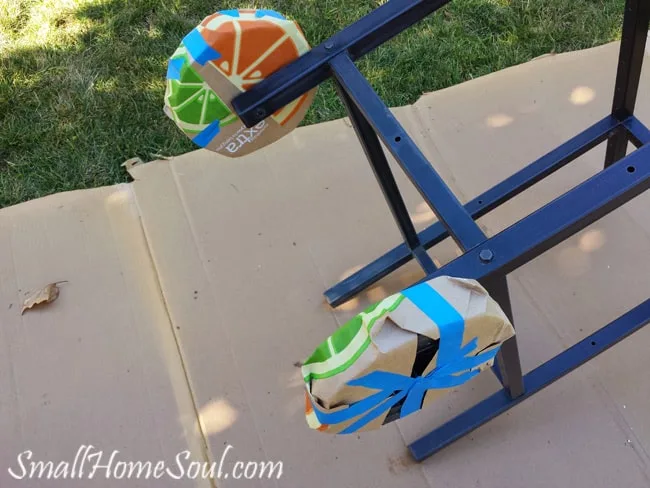 Finally time for paint.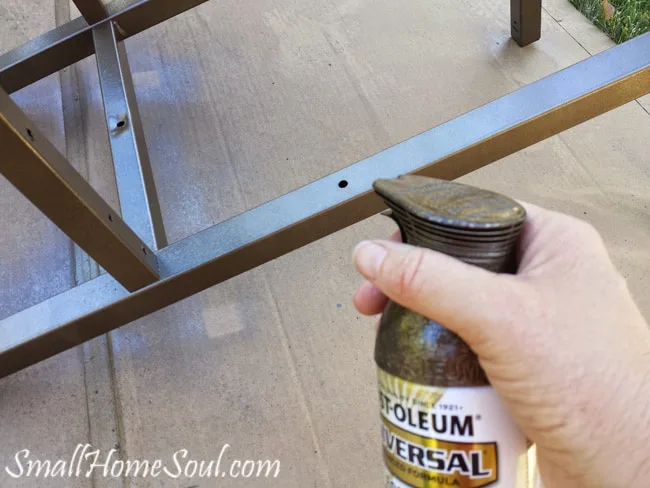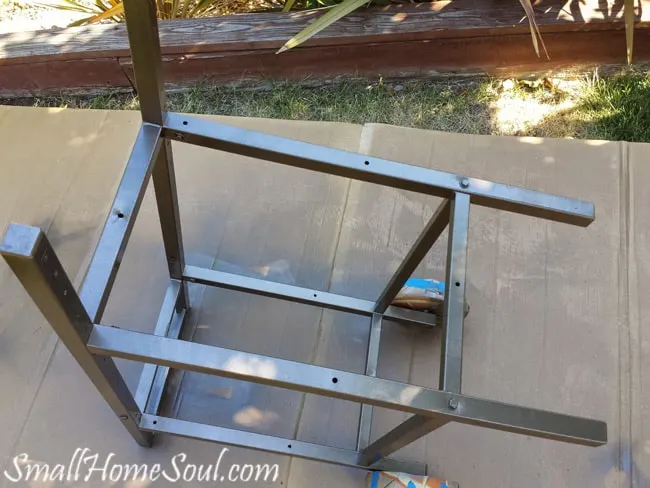 While the paint dried I prepped the boards for the top and the lower shelf of the patio cart. I used a national brand water sealer because I like the natural color of redwood versus the weathered look. You could also use exterior paint depending on the wood you choose.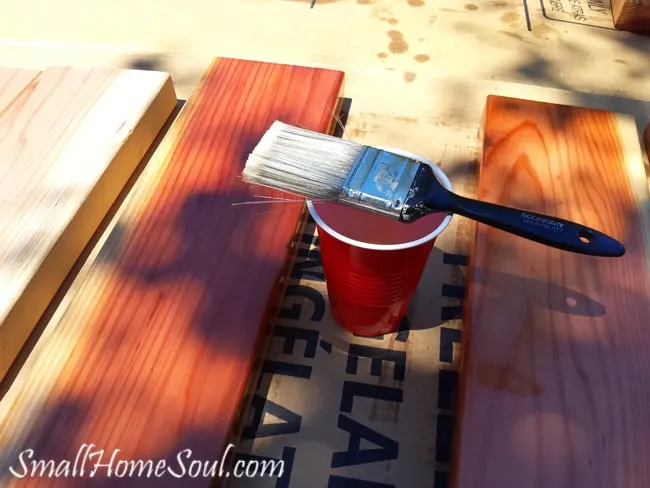 The redwood varied in appearance so once the boards were dry I put them in a pattern I liked. Heart redwood has a more uniform appearance but it's significantly more expensive.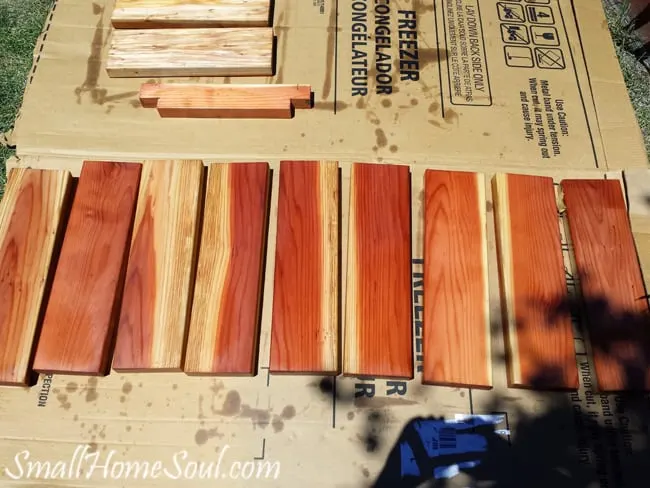 After the boards were dry I laid them out in a nice pattern and carefully turned them face down so they stayed in the right order. I used my overhang measurements to line it up and started assembling.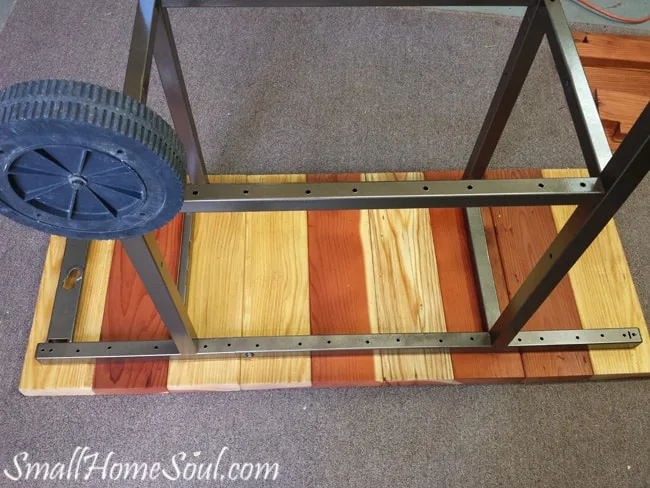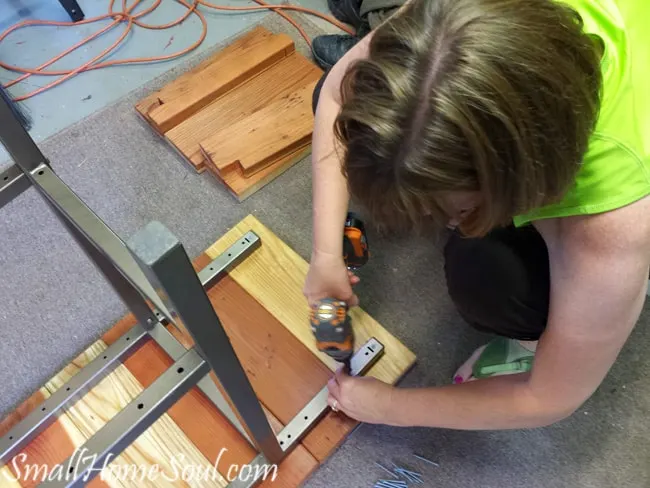 The bottom shelf was trickier to attach so my husband held the boards against the frame while I screwed them in place. Oh, he's a brave one.
As the last step I used soap, water, and Armor All on the wheels of the patio cart to make them look as good as new.
Here's our new patio cart. It might not be able to cook a burger but it's ready to help serve them to hungry guests at our next BBQ. We can wheel it wherever we want and it also works great as a drink station 🙂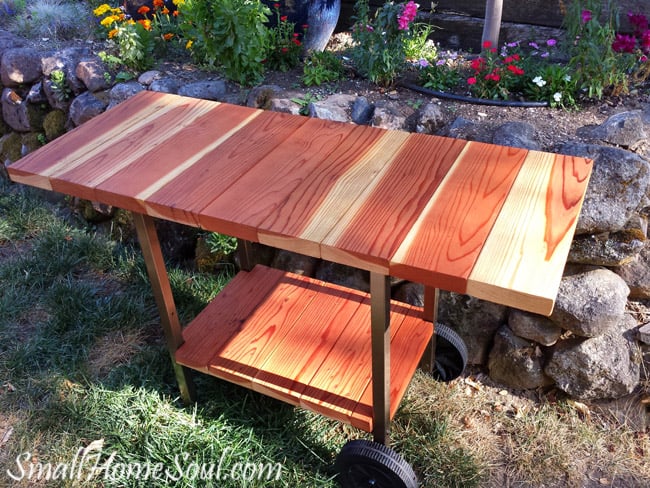 Tips for Making a Patio Cart:
Don't drill through metal over the lawn. We have dogs and I spent way too much time picking up metal shavings to keep them from getting splinters.
When you use spray paint the key is to start spraying before the paint meets the patio cart and keep the can moving.
Apply a few light coats of paint to avoid drips.
Pin it for later. If you want more patio ideas please follow my Yard & Garden board.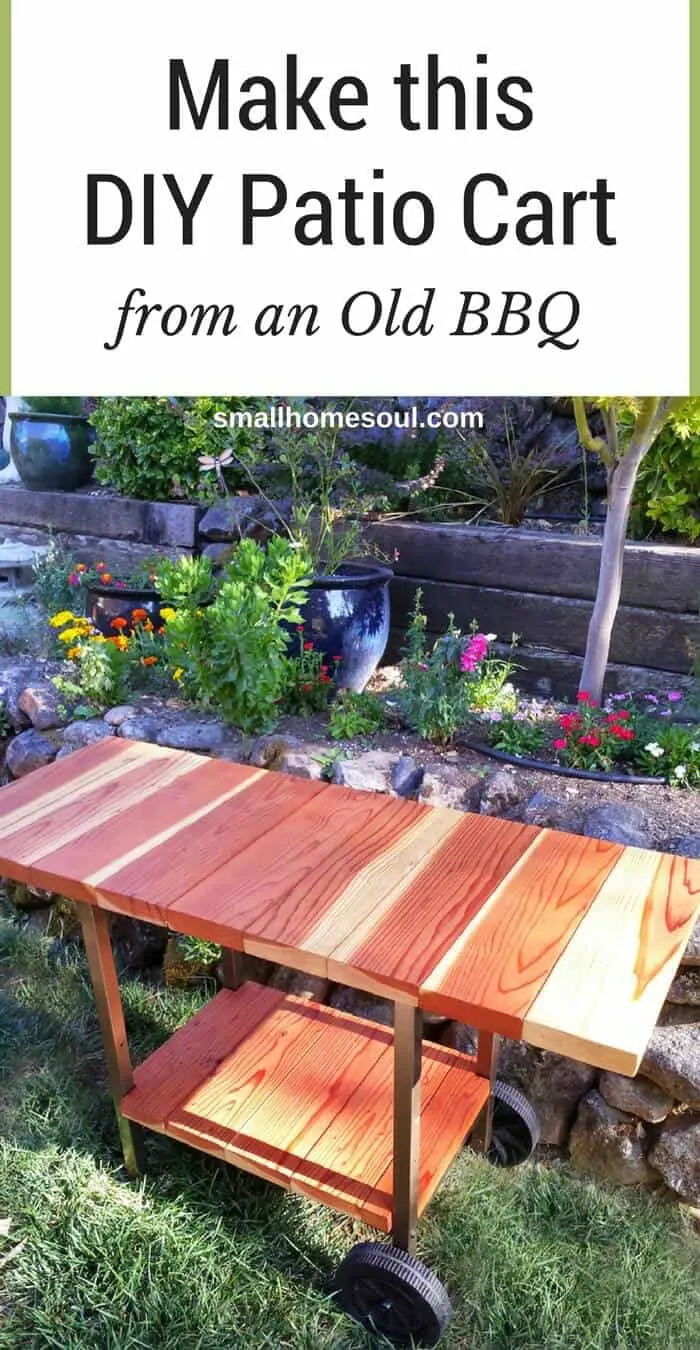 Now, who's ready for some Summer BBQ Parties? I know I am with my new BBQ and my new Patio Cart.
Until next time!
Toni
You might also enjoy: