Do you have someone in your life who loves to make stuff, and who wants to try out woodworking? Then you'll love this Best Woodworking Tools for Beginners gift guide.
This will help you with choosing a gift or two to support them in their new passion. Woodworking can be expensive so I've pulled together a list of quality but affordable woodworking tools for you to select from.
I'll work through the list from beginner to more intermediate so you can get an idea of what might be good for your woodworker based on their skill level.
Plus, I'm only linking to products with a 4 star rating or above. Or which I personally own or have used.
This page contains links to products, if you purchase something after clicking on my link I may earn a small commission (at no extra cost to you). You can read about affiliate links here.
Beginner Woodworking Tools
Some of these might seem basic but if you're just starting out you have to start somewhere. And if you're looking for a gift with a smaller price tag be sure to read all the way to the bottom where you'll find a list of some general tools every woodworker needs.
1. TAPE MEASURES – I keep losing mine so I suggest getting a two-pack.
If only small projects will be made then I suggest going with a 16′ tape first. They're smaller and easier to handle. But I really like our Milwaukee 25′ tapes.
2. CORDLESS DRILLS – These are all great starter drills. But I'd personally make sure you get at least a 20V for ease of drilling through harder woods.
Some of these options above come with other tools and drill bits, making them a really great value. A cordless drill is a must have for wood working. Two batteries is a plus so you can always have one on backup.
We upgraded to a Rigid Cordless Drill and Impact Driver Set a few years ago, they are real workhorses.
Mallets are so handy; I reach for mine more than I ever would have thought. But sometimes you just need to nudge the wood into place every so slightly.
For beginners I'd start with the 1/4 Sheet Sanders. Of course you also need some sanding sponges on hand for those detail areas.
Once you're used to a 1/4 sheet sander you can graduate to an orbital sander. They're really great for larger projects. And the sand paper disks are so much easier to change.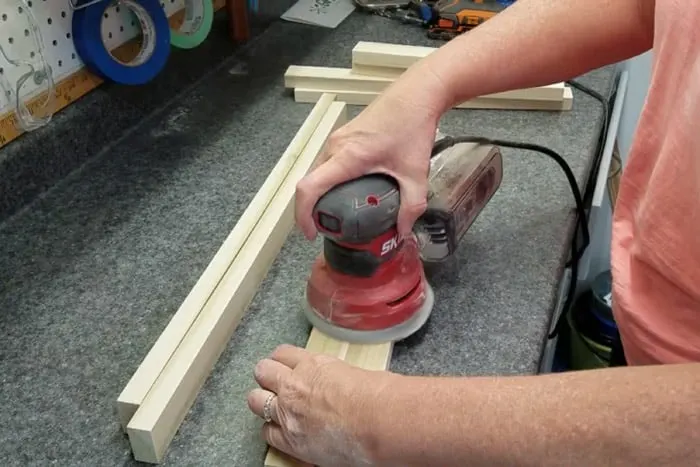 5. Pocket Hole Jigs – this is a must have for furniture building newbies.
I love my Kreg Jig. I haven't used any others so I can't really recommend them. I started with the K4 System and purchased the Face Clamp Separately, which is also a must have.
But the Automaxx Right-Angle Clamp (shown below) is super helpful as well. And don't forget about the Pocket Hole Screw Starter kit.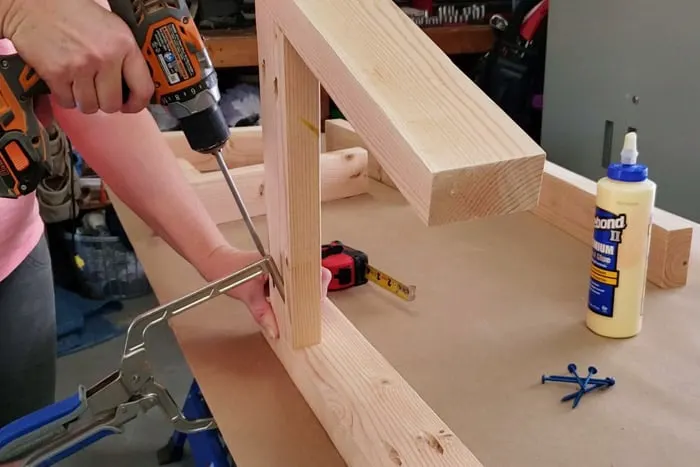 My Projects using Pocket Holes
6. JIGSAWS
I think every garage should include a jig saw. Sometimes you want to make a small cut, or one that has a curve. There is no easier way to do that than with a Jigsaw.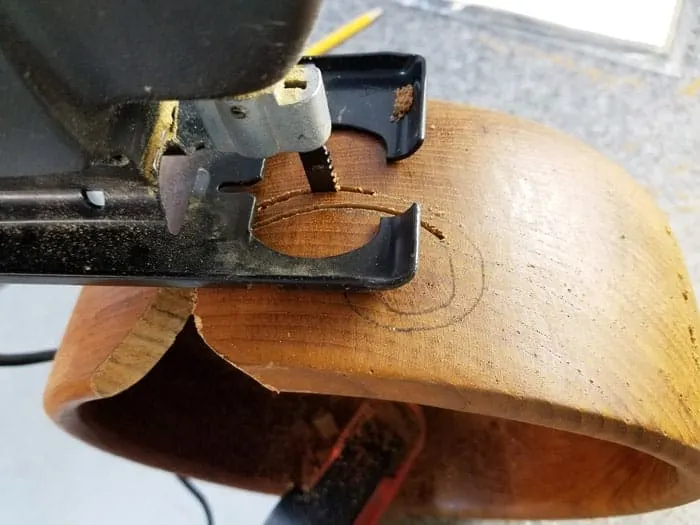 Make sure you get one that has at least 5.0 Amps so it's got the power to cut through your materials. Mine is old and I think I'll put a replacement on my own gift list 🙂
7. BAR CLAMPS – You only have two hands, and sometimes you need four.
The one-handed clamps are great but the longer one's can get pricey. I really like my Bessey clamps for larger projects.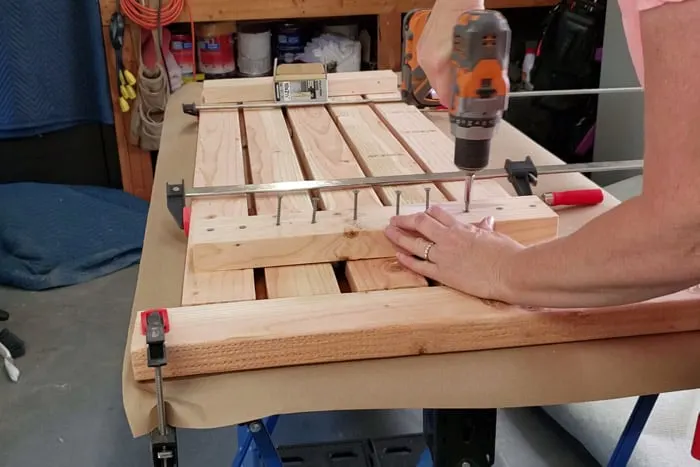 8. HAND SAWS – No, these aren't your grandpa's hand saws.
Also known as Pull Saws, these small saws have big cutting power and are perfect for small pieces.
9. MITER SAW
This is where it can get expensive to start wood working. My recommendation is to buy the best saw you can afford. You don't want to skimp on quality or safety.
These saws above all have good ratings and are a great starter price. We started out with a less expensive one that worked well for years. If you can afford a sliding saw you'll have more building option with wider boards.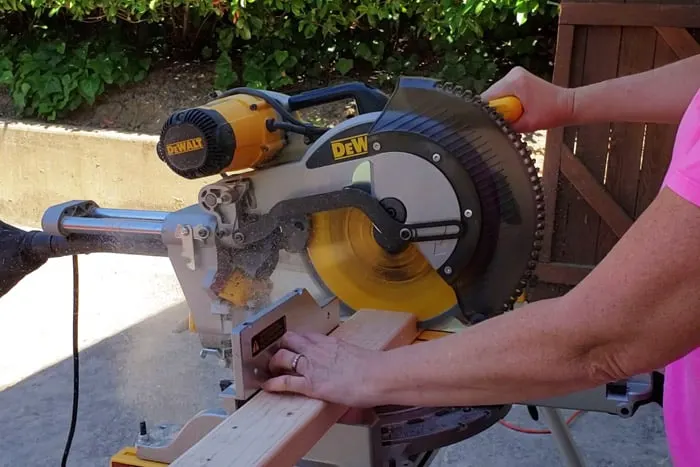 10. TABLE SAW
You probably don't need a table saw as a beginner. And I really don't recommend one until you've worked with power tools on a few projects. But if you've worked around them with other people and know all the safety tips then I say go for it.
While I don't have personal experience with the BladeRunner Tabletop Saw, my friend Anika used one for the first few years of woodworking. And she made lots of really projects and even furniture with hers.
I think this is a great option to get comfortable. Plus the blade lets it double as a jigsaw.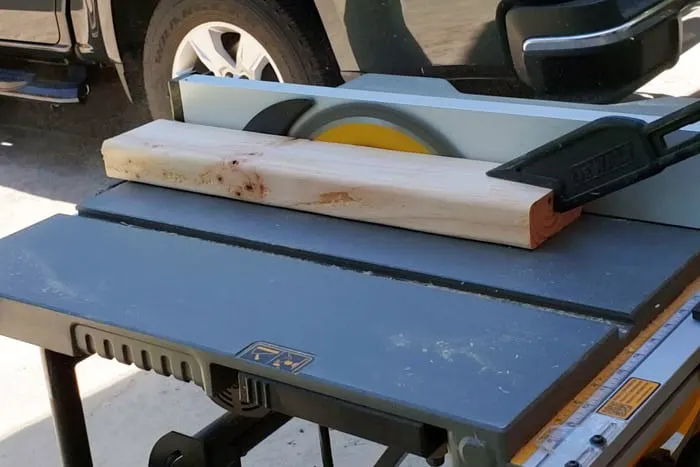 General Tool list for Woodworking Beginners
11. OTHER BEGINNER GOODIES
So there's my list of the best woodworking tools for beginners to intermediate woodworkers.
But wait, there's more…….
Even more Gift Giving Ideas
What? Even more gift ideas? Why yes, I'm full of good ideas for giving the perfect gift for everyone on your Christmas gift list!
I've added a few new items to my wishlist this year so I hope this helped you find the perfect gift for you or the woodworker in your life.
Let me know what your favorite beginner woodworking tools are.