Are you a procrastinating decorator like I am? Do you wait until the last minute to decide you're finally ready to make a project, but you need one fast? Here are 15 Easy Patriotic Wreaths you can choose from to inspire.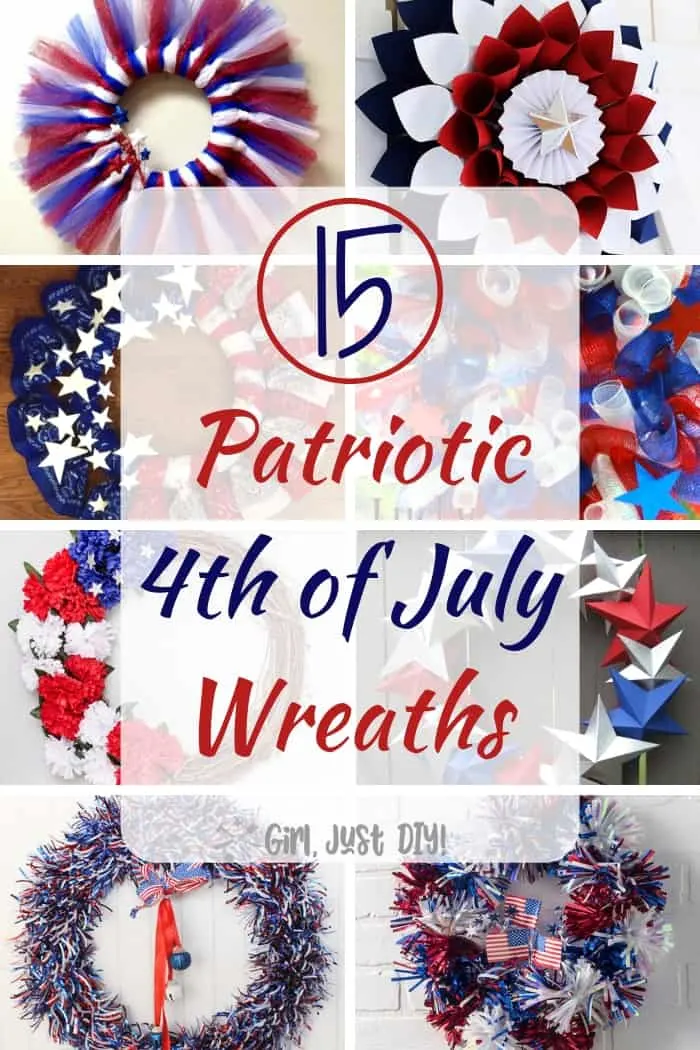 It's best to choose last minute projects that aren't complicated so you don't get frustrated and give up. Don't worry, that happens to me too.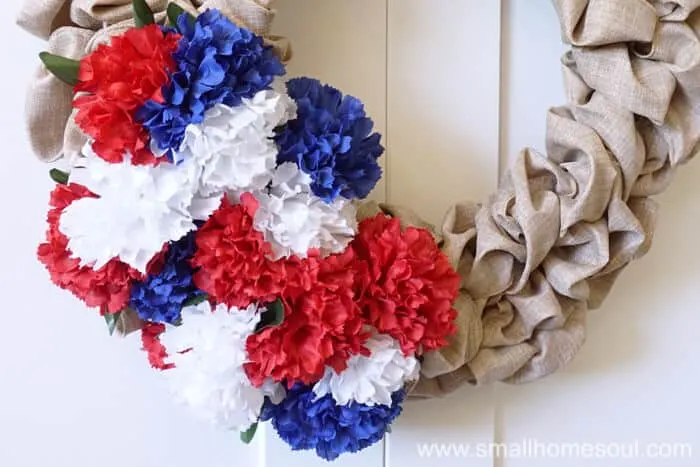 If you found this post with only a few weeks until Independence Day don't fret. I'm sharing some of my favorite and Easy Patriotic Wreaths you can get started on.
I picked only the easy ones that look great so you still have plenty of time to make your favorite(s). They have to be easy; no one wants to spend a bunch of time making something that's only going to be hanging up for a few days.
This post contains some affiliate links. If you click on a link and make a purchase I may earn a tiny commission at no cost to you.
15 Easy Patriotic Wreaths
In the blogging/editorial world we're supposed to share projects 6 weeks from the holiday or event. I managed to get the 4th of July update to my seasonal wreath shared early, which was basically a small miracle 🙂
So let's get started with all the easy patriotic wreaths awesomeness.
More Seasonal Wreaths
Sparkly Christmas Wreaths – Seasonal Update Wreath
Interchangeable Wreaths
This is a brilliant idea, and I wish I could take credit but I can't. When you're short on space making an interchangeable wreath is a big space and money saver. Change them up with the seasons or when the mood strikes
I'll start with mine, it's a quick and easy update to a bubble wreath.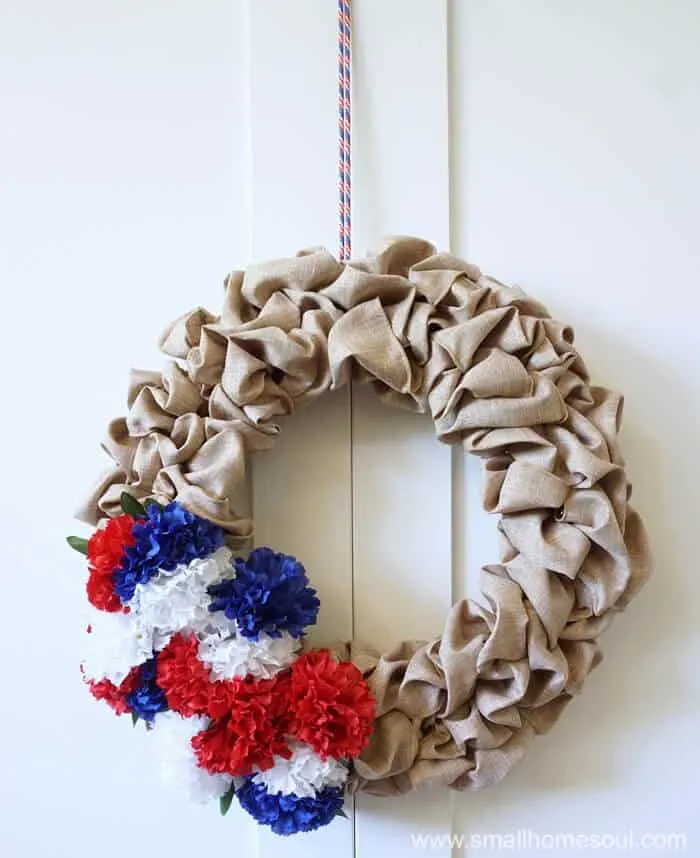 Anika uses a grapevine round for her interchangeable wreath.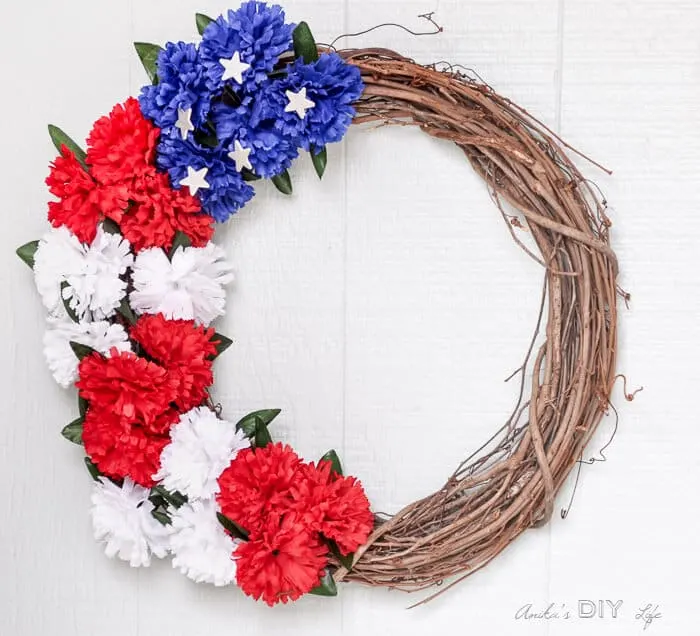 Celeste's makes her interchangeable wreath on a straw form.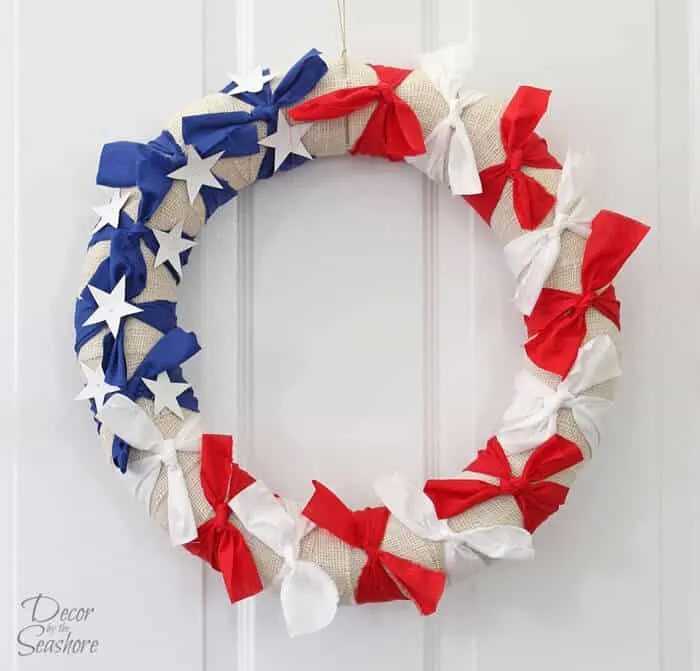 Bandana Wreaths
If you haven't seen a bandana wreath for 4th of July then you may have been sleeping 🙂 I first remember seeing them appear last year but apparently they've been around several yearsr. Here are a few of my favorites.
Denise made hers on an 18″ wire wreath form. I love her addition of the stars.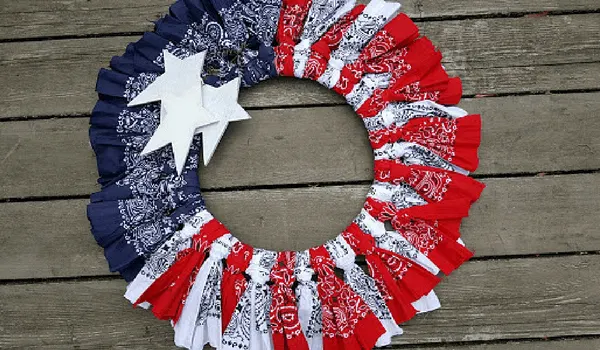 Angie made her cute bandana wreath using an 8″ embroidery hoop. I bet grandma never thought of that.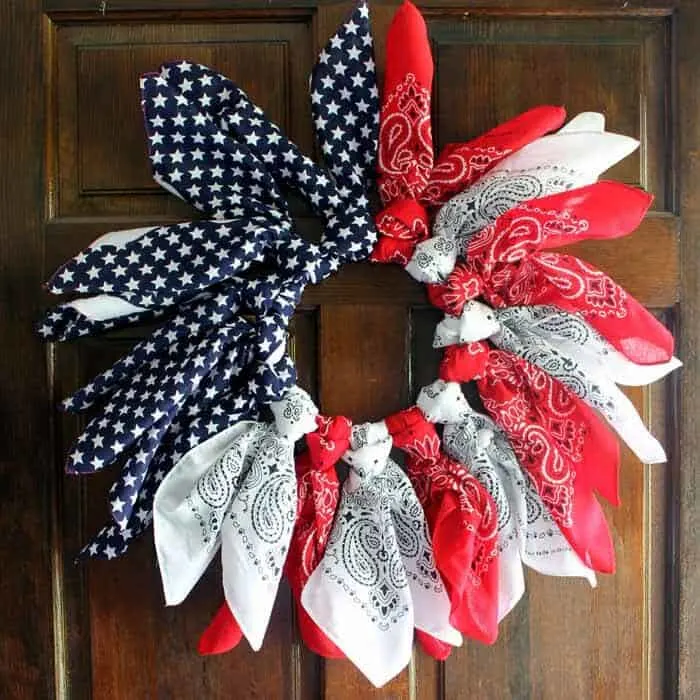 This crafty lady has a great tip to keep the ends from drooping.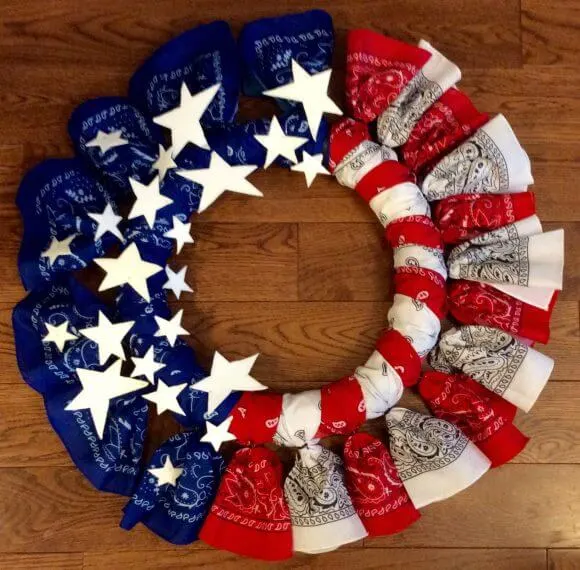 I love this earlier version of a bandana wreath.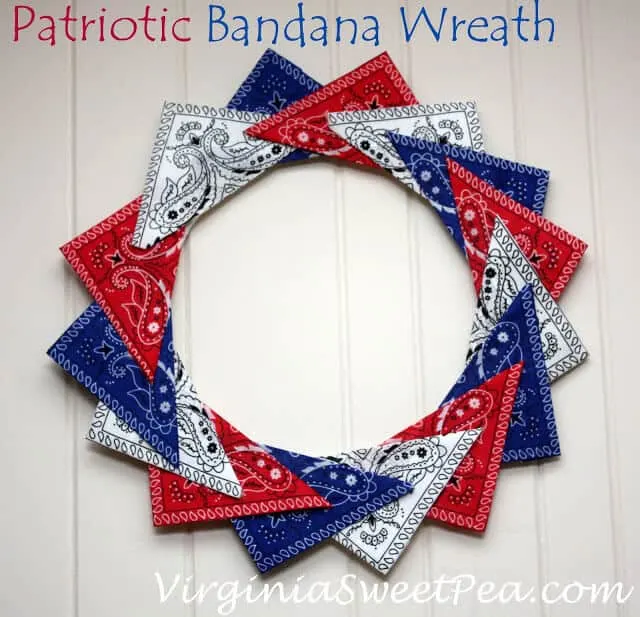 Dollar Store Wreaths
I'm a fan of the Dollar Store and I'm starting to see all the goodness that can be made using their products. The wreaths were cheap to make but they look like a million buck$
This wreath reminds me so much of summer picnics, a perfect match for 4th of July.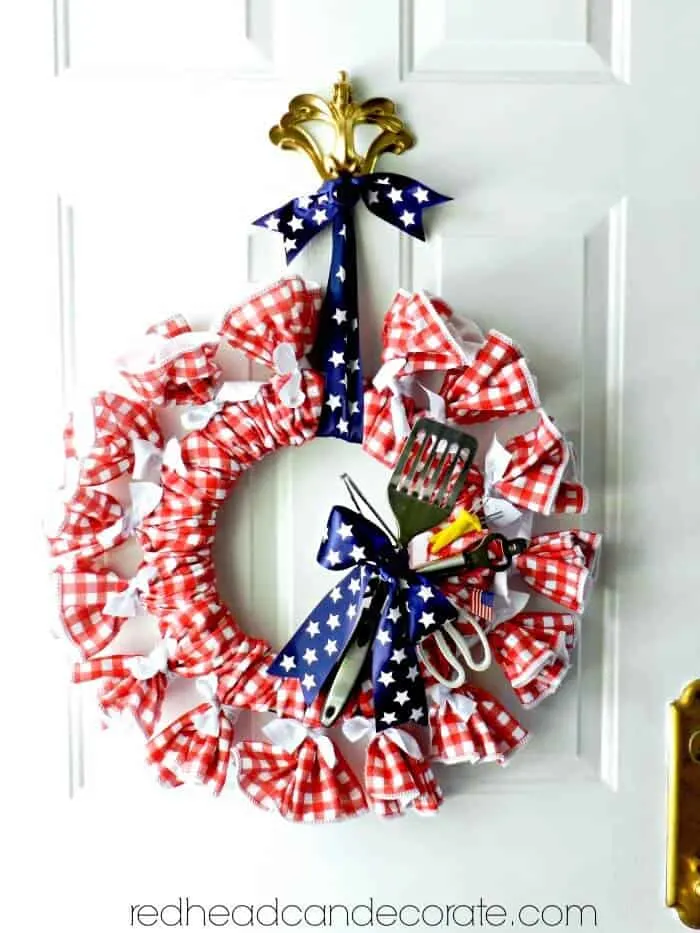 I love the creative use of garland and a door knob thingamajig.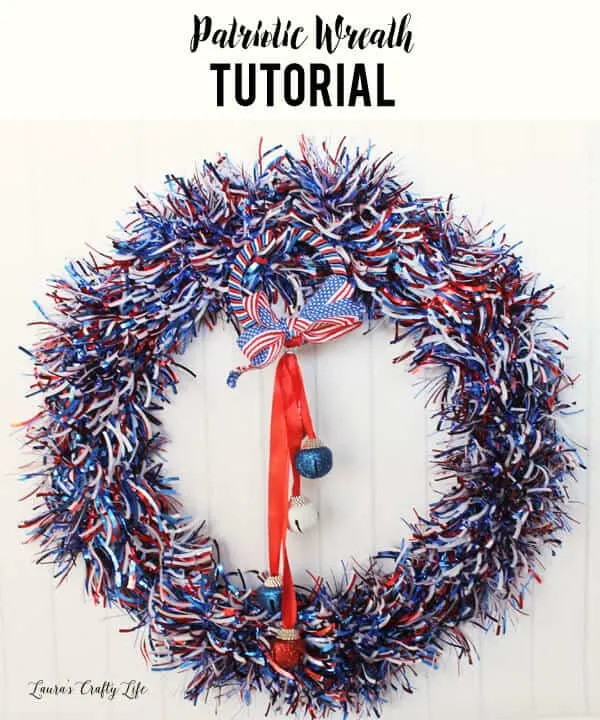 Paper Wreaths
When you don't have many materials for a traditional wreath you can get creative and crafty with paper to make one or more easy patriotic wreaths like one of these beauties.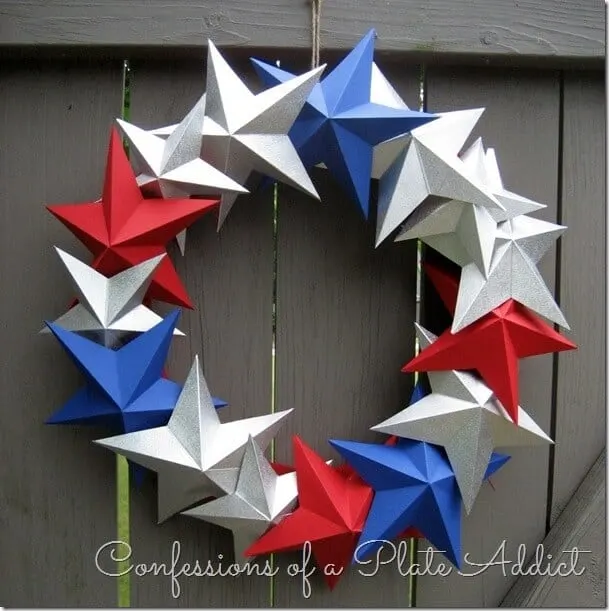 Cut, fold, and glue. I think I can do that 🙂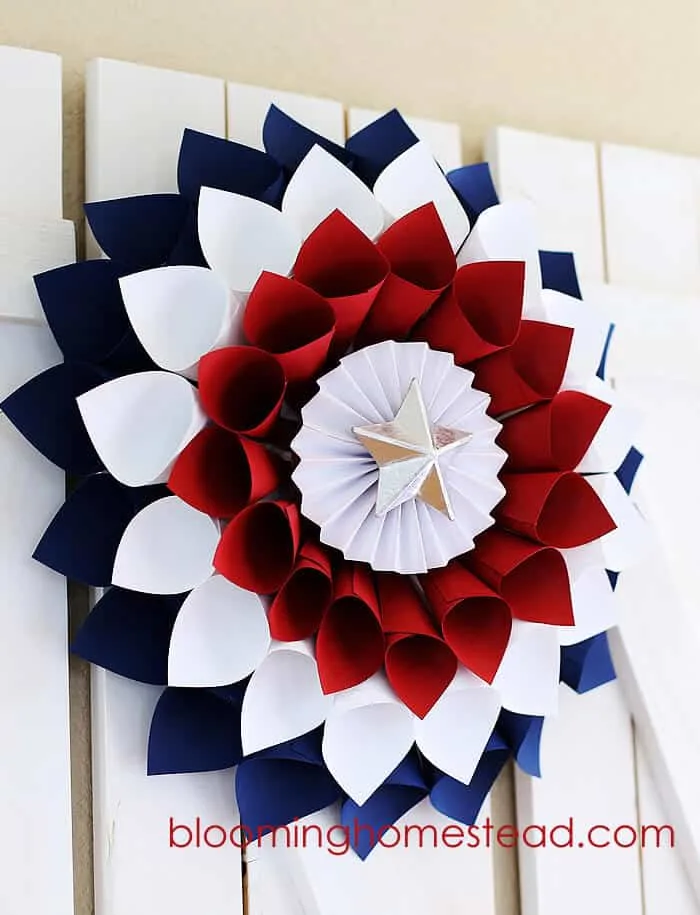 You could even use Patriotic paper napkins to make a wreath, like the ones I used on this Patriotic Mason Jar Centerpiece.
Shimmery Wreaths
I love the shimmeriness of these repurposed pompoms.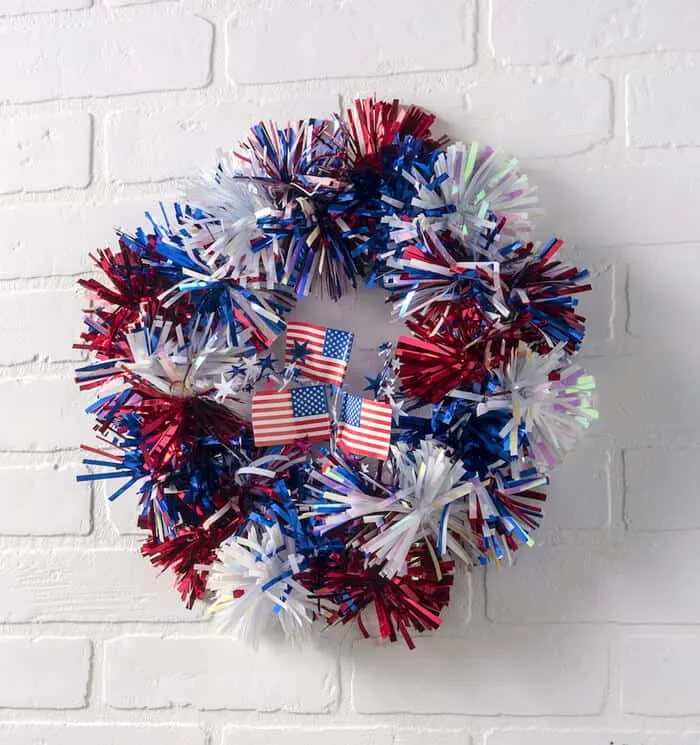 Jenny got her sparkle on with this lovely wreath.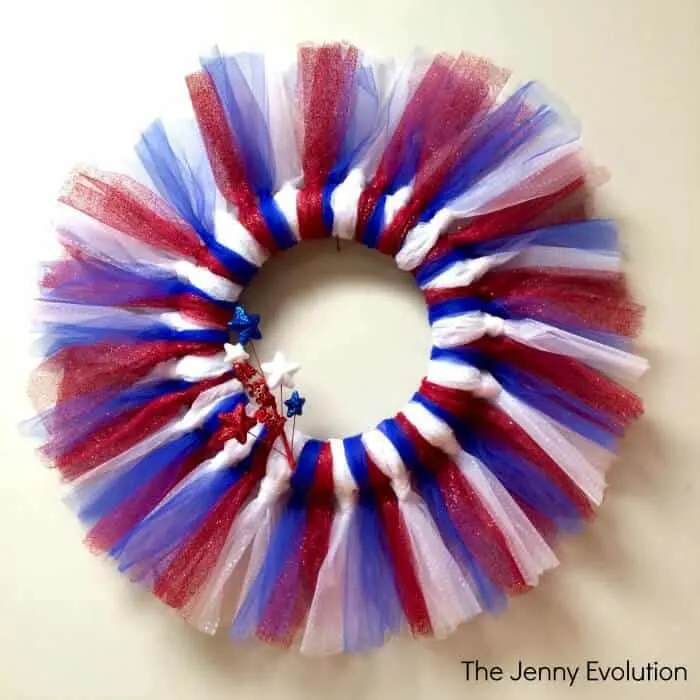 I love this one, it reminds me of little girls' hair ribbons.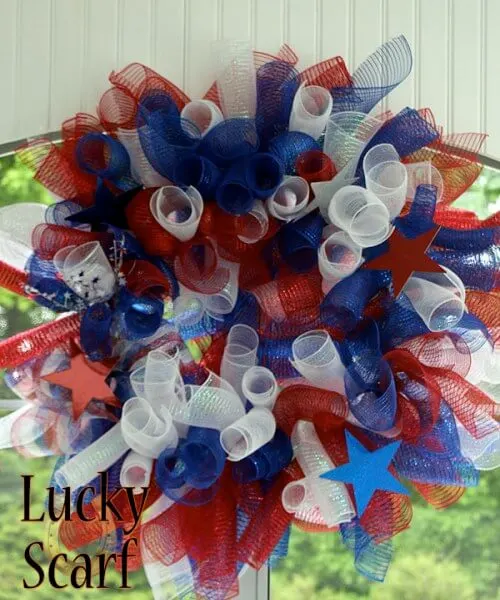 I hope you've enjoyed this roundup of easy Patriotic Wreaths from some very talented and creative bloggers. If you are inspired to make on of your own I'd love to see it, you can email it to me or share it on my Facebook Page.


Pin It for Later!!