Hi friends, can you believe Christmas is only a few weeks away? It's crazy how that happens so quickly sometimes isn't it? These quick and easy Rudolph Gift Tags are so cute, you're going to want to make a few dozen for gifts, or to put on your tree.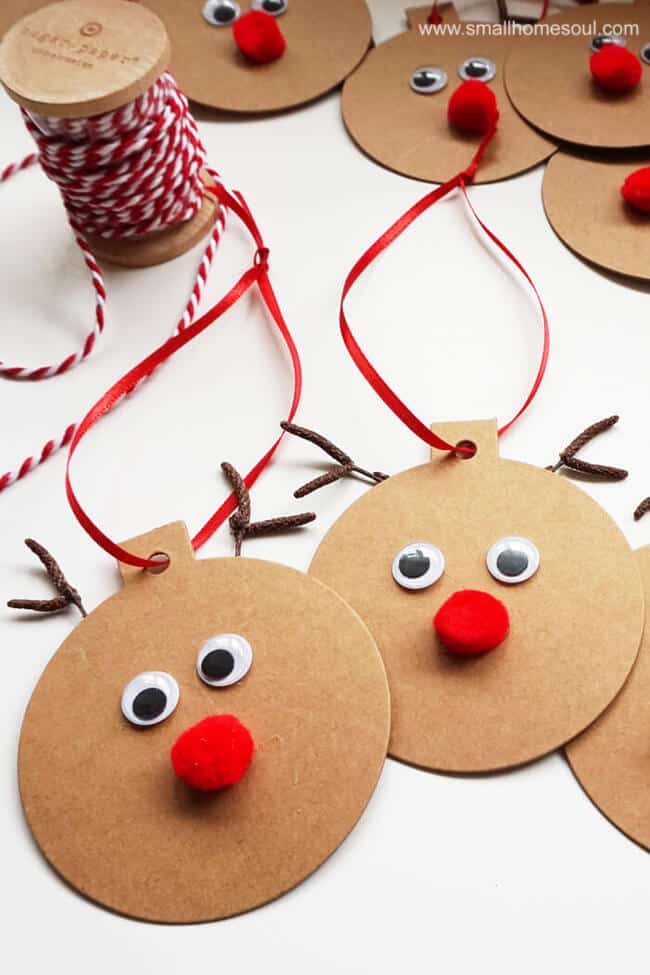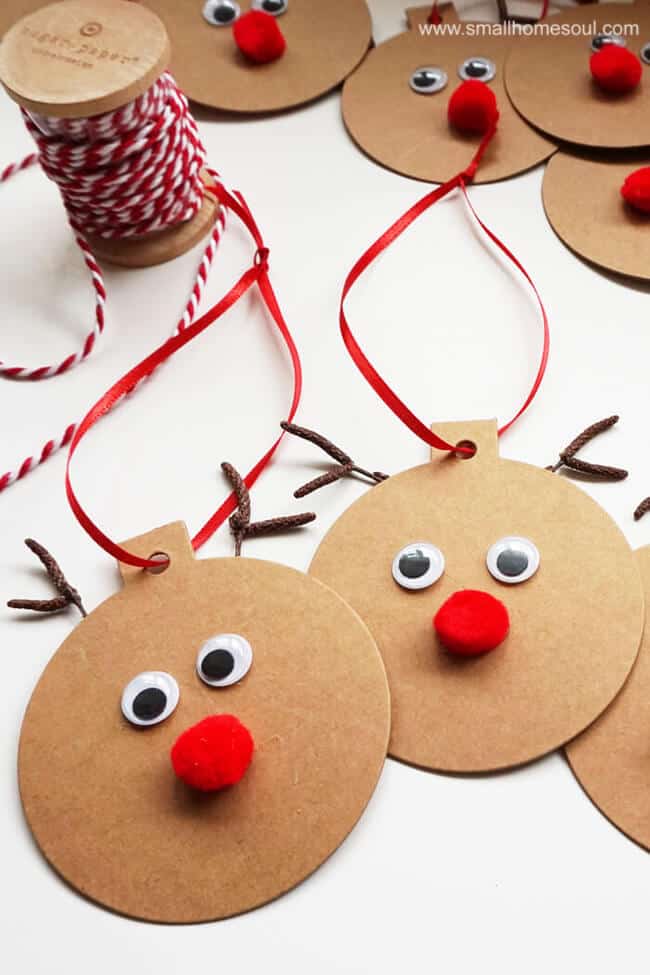 The best part is they're super easy to make with a few craft supplies I've linked below.
You can write the name of the recipient on the back of the tags, or you can just use them as a cute addition to your gift wrapping. Check out the cute video below to see how easy they come together.
LOOKING FOR DIY CHRISTMAS ORNAMENTS?
Paint Pour Ornaments – Tinsel Wreath Ornaments – Reversible Buffalo Plaid Ornaments
This post contains links to products, if you purchase something after clicking on my link I may earn a small commission (at no extra cost to you).
Rudolph Gift Tags – Supply List
Please forgive the size and quality of a few of these photos. I forgot to take still pictures so I had to grab a few from the video.
You can find the cardboard rounds at Michael's or any craft store. These came in a pack of 12. But I found similar ones on Amazon.
Grab some twigs to use as antlers like these from our birch tree.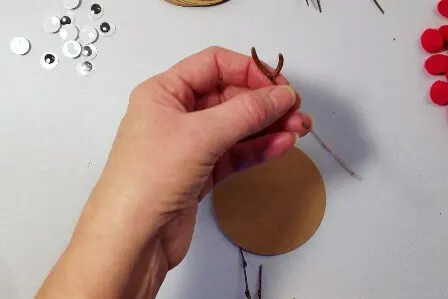 Play around with the placement of the red pompom nose and the googly eyes until you have a look you like. After your glue gun heats up glue each of them in place.
Affix the antlers to the back side of the cardboard, tie on a piece of red ribbon to your desired length and voila you have your first Rudolph Gift Tag!
After you've crafted the rest of your Rudolph Gift Tags you're ready to wrap gifts.
And as promised here's the cute video I made for this project.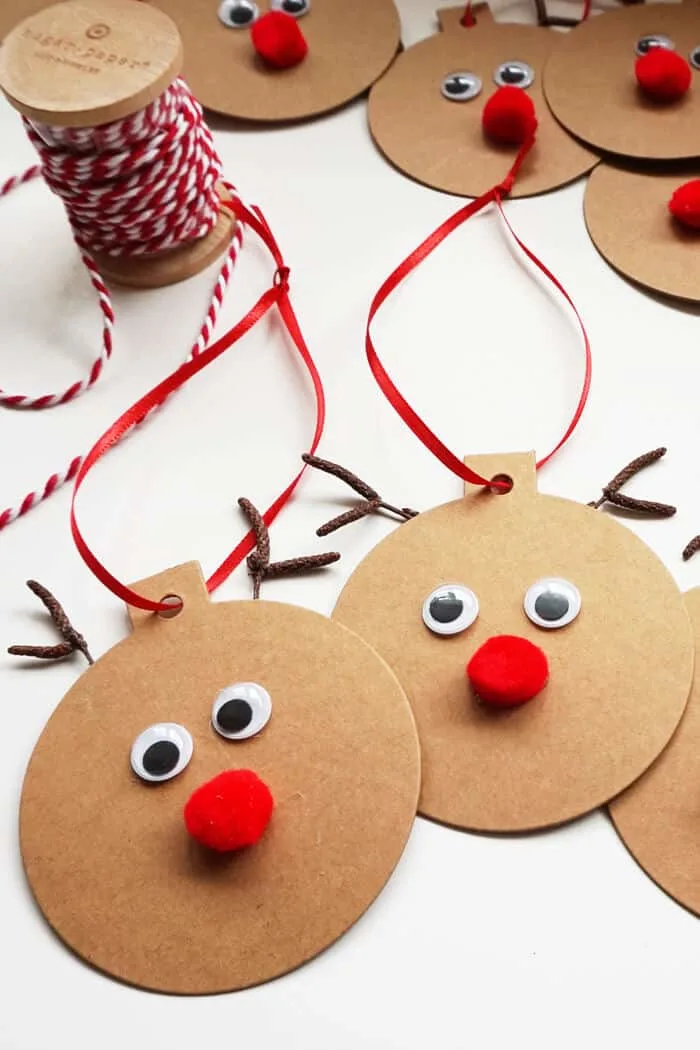 MORE EASY CHRISTMAS CRAFTS
Pom Pom Pillow – Pinecone Swag – Christmas Tassel Ornaments
Don't these cute Rudolph Gift Tags add something special to that package?
I hope you enjoyed this project and my video. Please share it with your crafting friends and let me know how your Rudolph Gift Tags turn out. I'd love for you to share them with me on my Facebook Page so we can all see how awesome they are.
Merry Christmas!