Hopefully by now you've seen some of my DIY Christmas Ornaments. I've only been making them for a few Christmases so I thought I'd really give you some inspiration by rounding up a collection of 25 Beautiful DIY Christmas Ornaments that I know you'll love as much as I do.
This post contains links to products, if you purchase something after clicking on my link I may earn a small commission (at no extra cost to you).
Prepare to be inspired!
If you love a particular ornament, or a few, and want to pin it, please visit the creator's website and pin directly from their site. Of course you can Pin either of the collage pictures, or my DIY Christmas Ornaments I've included in this roundup. Click the Red Pinterest P and you'll see which images are available for pinning.
They are all pretty unique so I'm sharing these beauties in no particular order.
I have never heard of ribbon tape but these Repurposed Ribbon Tape Ornaments by Up To Date Interiors are a beautiful but simple way to make plain ornaments beautiful!
The shimmery string in the red yarn gives these Easy Christmas Tassel Ornaments a glamorous look. Make them as thick and fluffy as you like. And you can tie them onto a present for a pretty keepsake.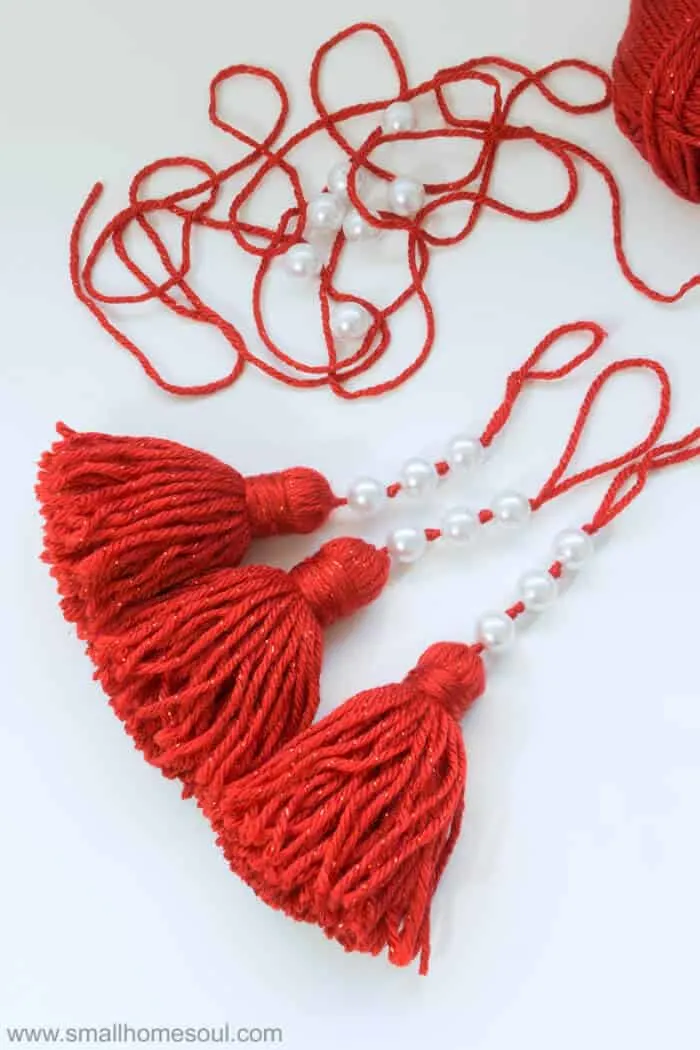 I love the texture on these Rustic Carved Wood Ornaments. Ugly Duckling House makes me want all the cool tools!
Oh my gosh the sparkly pipe cleaner on these Jingle Bell Ornaments reminds me of my childhood. But there is nothing childish about these beauties by The Girl Creative!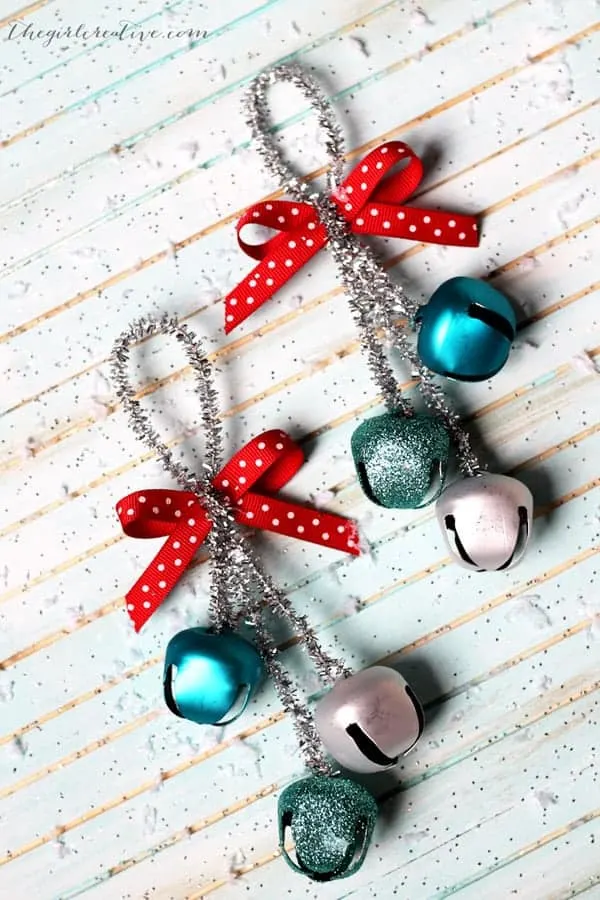 Tag and Tibby is so creative with these Mini Tea Light Ornaments. The embroidered ribbon is the sweetest.
After seeing these sweet Sweater Stamped Ornaments by Petal & Ply I need to go buy some of that clay.
If you want an easy DIY Christmas Ornament then you'll love this Easy Ornament Update with tinsel.
Is a little more rustic your style? The rustic-elegance of these Baking Tin Ornaments created by Northern Feeling are sure to be a favorite.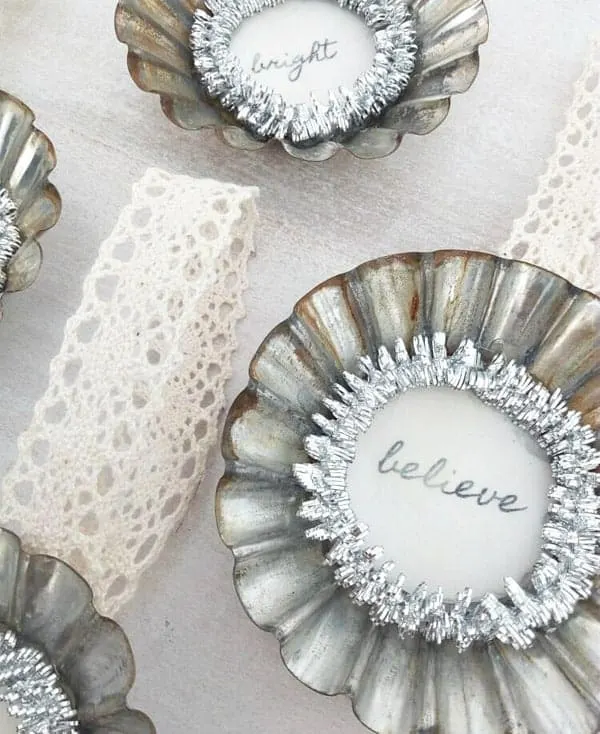 A DIY Christmas Ornament roundup wouldn't be complete without a Pine Cone Ornament. And this one that My Family Thyme crafted is beautiful with the red bulb and berries and the little bit of greenery.
The blue on this Craft Painted Ornament by Mod Podge Rocks is gorgeous paired with the dimensional paint and silver flecks she used to add the snowflakes.
Don't these Blue and White Chinoiserie Ornaments by Monica Wants It look expensive? You'll be surprised by what she used to make them.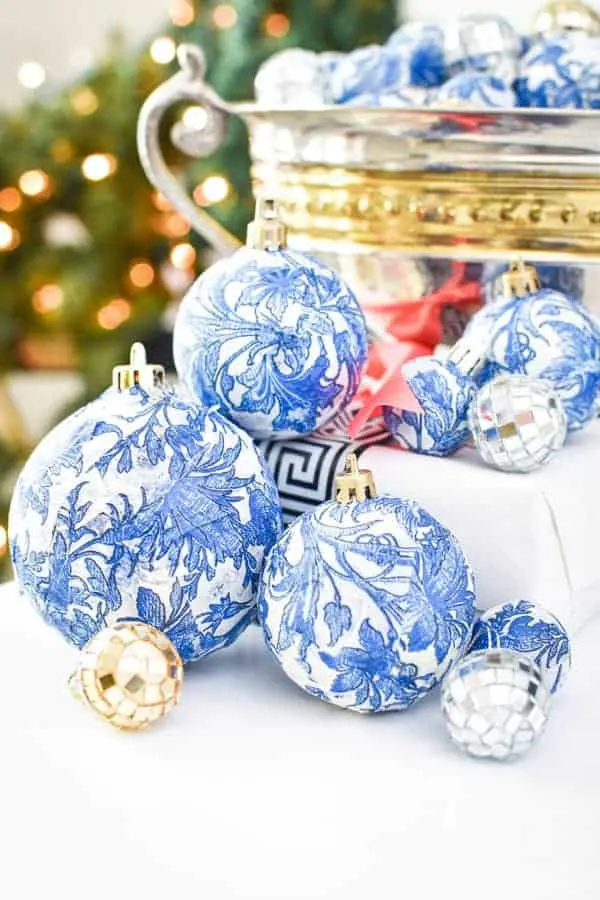 These little cuties were a Fast Ornament Update I made last year. Pre-made ornaments and a little something extra are fast crafts that everyone loves. They sort of look like little bridal veils on top ?
Even More DIY Ornament Goodness
I don't have an embosser but after seeing these Embossed Christmas Ornaments by Creative Ramblings I want to try both methods she used on these simple but beautiful ornaments.
Oh my goodness, I love these Painted Ornaments by Just Paint It. And especially the shimmery silver dots and dashes.
How sweet are these?! It's amazing how many looks you can get with Decoupaged Ornaments and these sweet ones by Jenna Kate at Home are ahhh-mazing!
I love to see modern recreations of Vintage Christmas Ornaments. The mittens that Hello Little Home added to her ornament reminds me of the snowball fight with my brothers during our one and only snowy Christmas vacation when I was 7 years old. ❤
The vibrant colors we're seeing so much of today really catches my eye. I want all of these Cinnamon Stick Trees tied up by The Heathered Nest hanging on my tree this year.
See, I'm loving greens and pinks this year, and all the other bright colors too! It was so fun and quick to make these Button Christmas Tree Ornaments.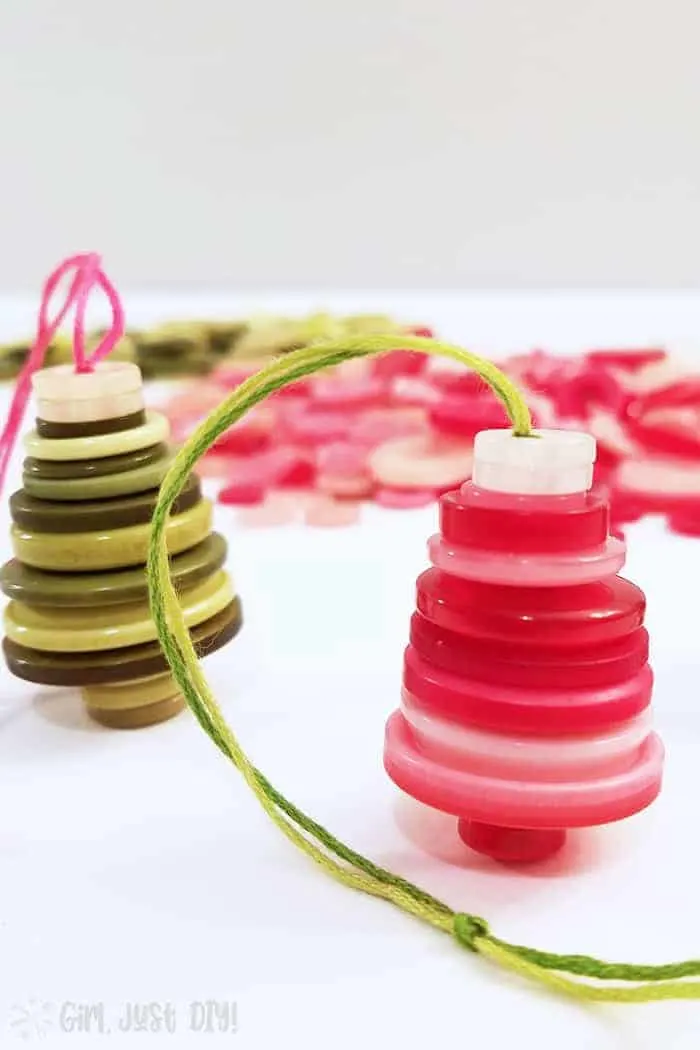 Buffalo Check is still hot this year and I think Happy Go Lucky did a beautiful job on her Buffalo Check Ornaments. They have a cute little Rae Dunn vibe to them too. Plus she gives you lots of ideas for changing them up with other words and phrases.
Doodlecraft used all the colors for her awesome Marbled Christmas Ornaments. She even made a video to show you how to do it yourself.
These DIY Key Ornaments by DIY Candy didn't start out this shiny but they really sparkle now, and the ribbon hangers are so adorable.
MORE CHRISTMAS CRAFTS
Pink and Green Decor – DIY String Art Christmas Tree
I love these Marbled and Metallic beauties by DIY Beautify. The monogram and date she beautified them with are sweet extras.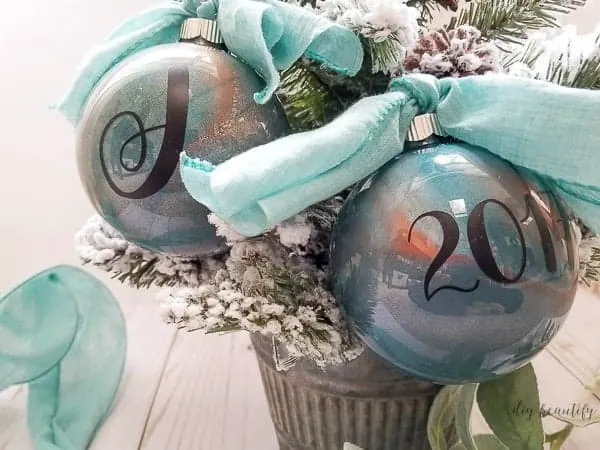 Ok you guys, when I saw these Glammed Up Ornaments last year by The Chelsea Project I seriously fell in love. So much texture, so much shimmer, so much goodness.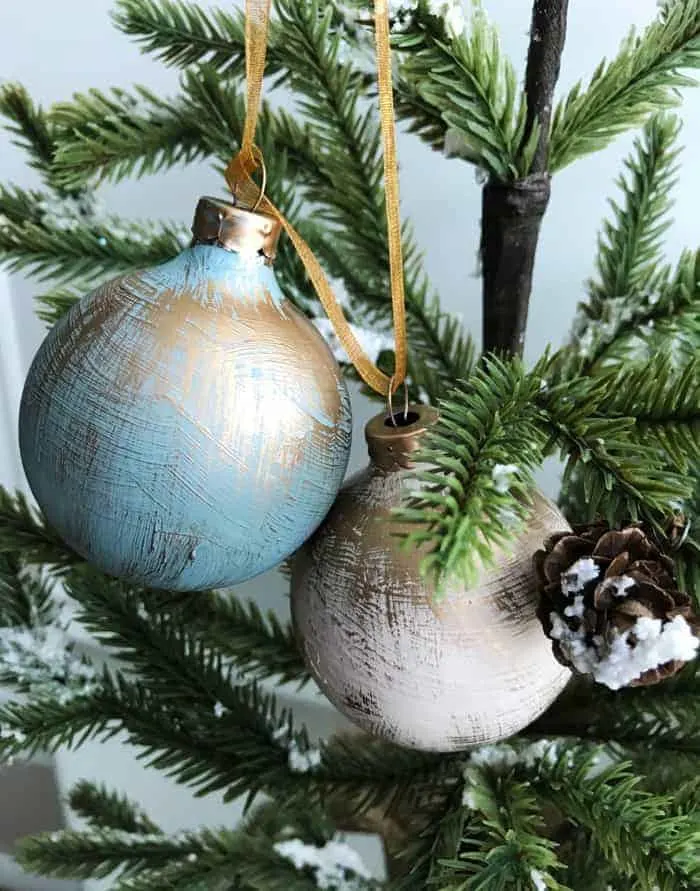 All the sparkle, all the time and these are No Mess Glitter Ornaments by By Brittany Goldwyn. No mess with glitter? I must learn her secret 😀
Last but surely not least is the sweetness of Amber Oliver's Snow Globe Ornament. This reminds me of all the pill bottle ornaments we gave my mom as kids.
I hope you were inspired to try your hand at making a few, or several, of these DIY Christmas Ornaments! There is surely something for everyone in this roundup. I know there are quite a few I want to make right now.
PIN IT FOR LATER!!