Detailed DIY projects can be fun and challenging. But they can be daunting and exhausting too. Sometimes you just need some quick creative projects for the in between times. Like these 30 Quick DIY Projects you can finish in 2 hours or less.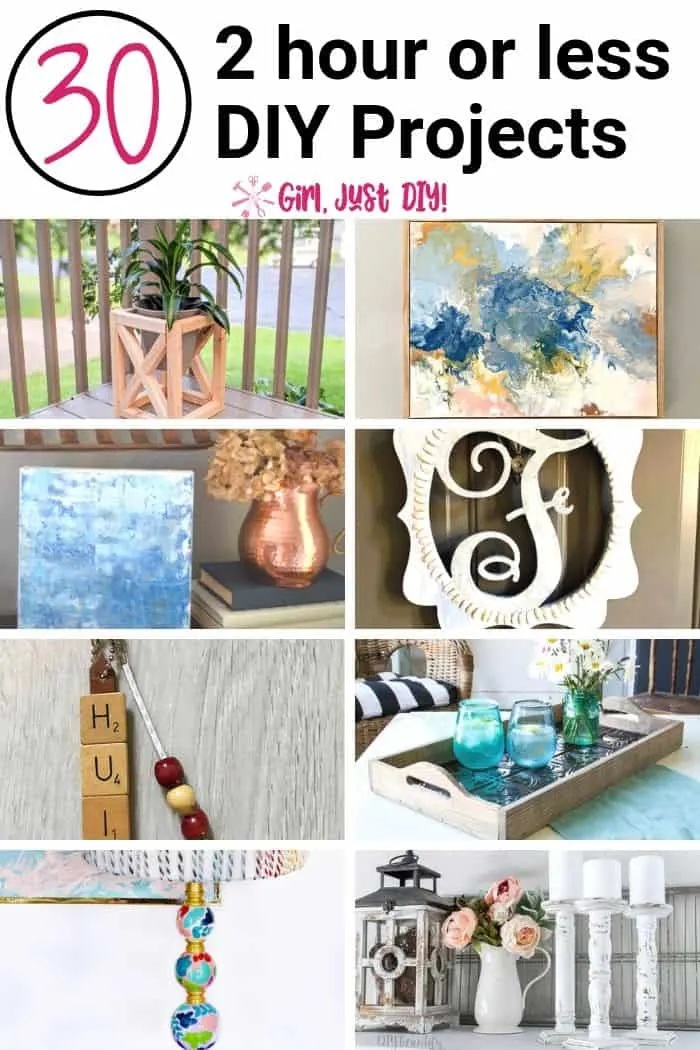 That was our challenge last month for our At Home DIY group. Complete a project in under 2 hours (minus dry time if you were painting).
Everyone came up with some great really great projects. I just know you're going to be inspired by several of these 30 quick diy projects.
This page contains links to products, if you purchase something after clicking on my link I may earn a small commission (at no extra cost to you). You can read about affiliate links here.
DIY Projects for Walls & Windows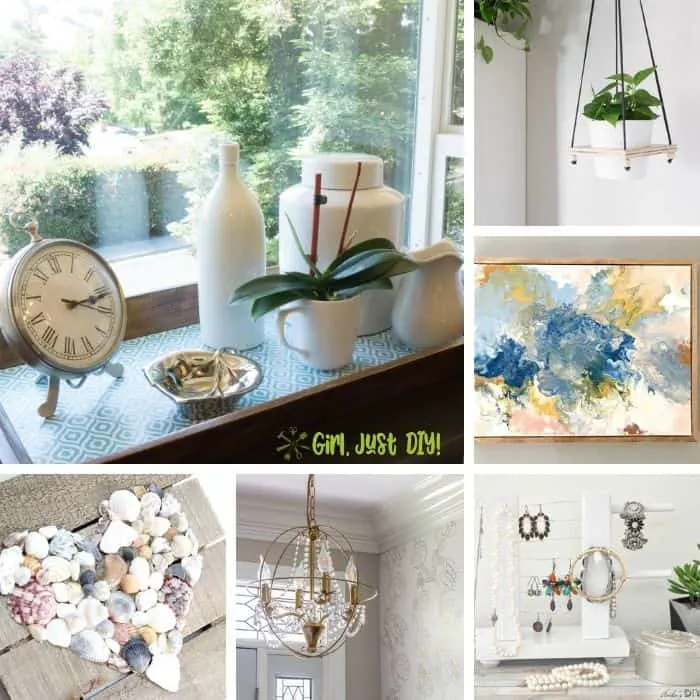 Keep scrolling, there's still more of the 30 quick diy projects to check out. Under 2 hours, so many great ideas!!
DIY Projects for Indoor and Outdoor Plants
There's still plenty of summer daylight hours to make some outdoor planters for your porch or patio.
DIY Trays and Tabletop Decor
There are so many ways you can repurpose a plain wood serving tray.
Amazing Lighting Projects
Bathroom DIY Projects
Gift Ideas in under 2 hours
Pin it for Later